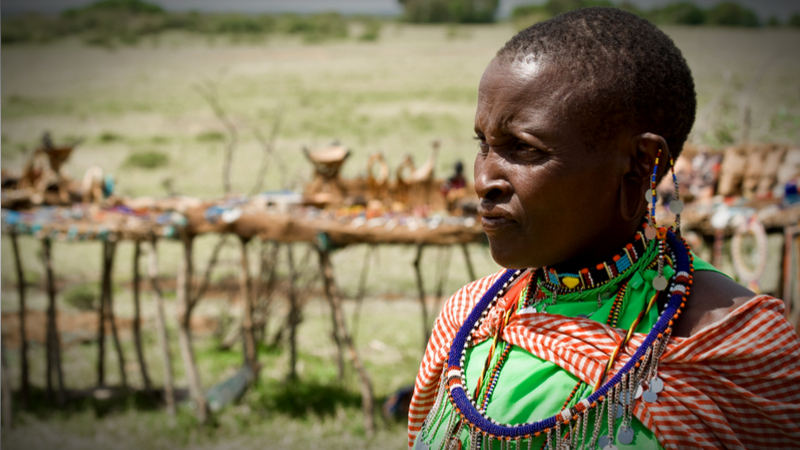 What is Giving Compass?
We connect donors to learning resources and ways to support community-led solutions. Learn more about us.
---
Giving Compass' Take:
• Aarthi Rao and Sandra McCoy highlight the importance of family and community support to get patients to the available healthcare resources. Making these resources available is not sufficient to save lives.
• How can organizations go beyond access to improve the likelihood of positive outcomes for patients? 
• The Gates Foundation shares ways for donors to make an impact on global health.
---
The global health community has made remarkable strides in improving access to services. The cost of vital commodities such as HIV treatment, insecticide-treated bed nets, and basic immunizations has dropped, their availability in remote areas has expanded, and clinical effectiveness has strengthened.
Yet gaps remain between the availability of these services and effective use among patients. HIV treatment, for example, is only effective in controlling the infection and preventing transmission if taken consistently every day—a goal that only about three-quarters of patients achieve. These types of behavioral barriers detract from progress in ensuring that the full impact of medical advancements reaches the people that could most benefit.
Consider the experience of two patients living with HIV in a rural area of Tanzania, Fatima and Esther (names changed to protect patient privacy). Both were diagnosed late in life, after they had adult children and were living independently, tending their own plots of land.
Fatima's children accompanied her to the clinic every month, reminded her to take medications, and insisted that she stop farming and move in with one of them until she regained her strength. Throughout the initial stages of her treatment, she received love and encouragement.
Esther was also part of a close-knit community, but she felt she could not reveal her HIV status due to the risk of stigma. She planned to attend appointments and stay on the prescribed treatment, but it was difficult to manage on her own. She had to miss farm work for each visit to the clinic and concealed her medications at home. She chose a clinic four hours from her home, both for its reputation of trustworthy staff and its distance—it was unlikely that anyone would recognize her there. Esther was forced to overcome a series of barriers, some physical and others emotional, to maintain her treatment. Every extra minute spent waiting alone at the clinic, every frustrated slight from a harried provider, and every white lie she told to maintain her privacy weighed on her. The sum of these barriers compounded stress, making it tempting to skip or delay appointments.
Read the full article about optimizing on the edges by Aarthi Rao and Sandra McCoy at Stanford Social Innovation Review.
---