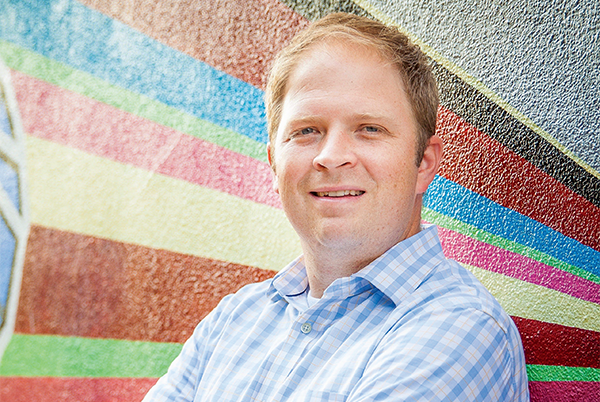 What is Giving Compass?
We connect donors to learning resources and ways to support community-led solutions. Learn more about us.
---
As a child, Dave Peery had no awareness of the Peery Foundation, started in 1978 by his father, Dick Peery, a billionaire Silicon Valley real estate developer. But he vividly remembers his father's dedication to helping and serving others on an individual level.
Read more about impact philanthropy on Giving Compass
"My role, as a member of the family, is to help build this into something that best represents our values, and allows us to channel our resources in a smart way," Peery says.
The Peery family, comprising Dave, his three siblings and his parents, has given an average of $12.7 million per year over the last five years, mostly in the areas of education, economic opportunity and health. The Peery Foundation's mission is to strengthen youth and families to build lives of dignity and self-reliance, with the overarching goal of reducing poverty.
Domestically, the foundation focuses exclusively on the Bay Area, but globally, it takes a broad geographic approach, with no restrictions on where it will give.
A significant portion of the Peery Foundation's annual giving, as much as 88 percent in recent years, goes to portfolio grant programs, a fact of which Peery is particularly proud.
Ultimately, Peery is looking to take his family's approach of grantee-centric philanthropy to the next level by influencing other funders. In 2015, the Peery Foundation launched a tool, Funder Feedback (funderfeedback.org), to allow any foundation to receive anonymous feedback from grantees, grant seekers and other funders.
Next up, Peery is overseeing the creation of a stand-alone website centered on grantee-centric philanthropy to promote a set of giving practices that the Peery Foundation has deemed essential to enabling the success of its grantees.
Read the source article at Silicon Valley Community Foundation
Find more information on philanthropy resources at GivingCompass.org
---