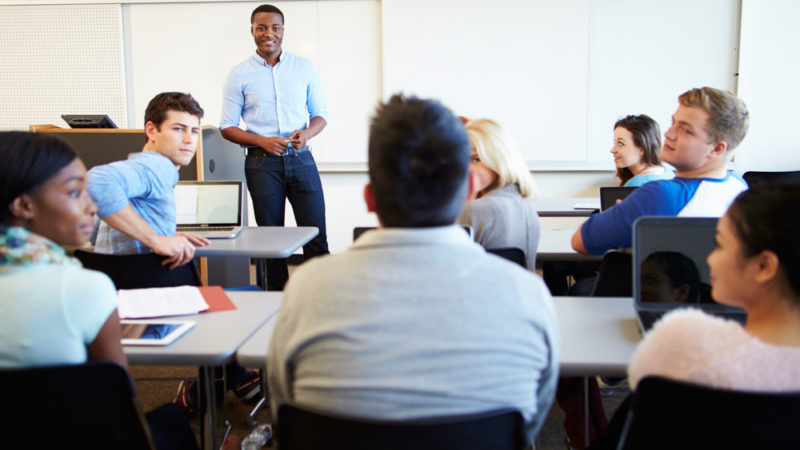 What is Giving Compass?
We connect donors to learning resources and ways to support community-led solutions. Learn more about us.
---
Giving Compass' Take:
• Education Dive addresses the talent gap between college graduates and the experienced workers employers desire and expresses the need to focus further up the pipeline by giving students more real-world experiences.
• What would be the frameworks of these "real-world work experiences" and how do they differ from internships/apprenticeships? How can nonprofits support them?
• Here are some more tips to help America prepare for the future workforce. 
---
A recent study by PwC reveals a shocking statistic: Only 10% of teachers say they feel confident teaching high-level technology, even though they know students will need a strong tech knowledge base to succeed in the workforce.
It's estimated that by 2020 almost 80% of jobs will require some degree of technical skills. The lack of confidence on the part of teachers and the estimated need may be dire news for employers. In a separate PwC survey,79% of CEOs in the U.S. are concerned the shortage of people with key skills could impact their companies' growth.
At the college level, it's estimated that 50% of subject knowledge acquired in the first year of a four-year tech degree will be outdated by graduation. Julie Meyer, director of talent management at West Monroe Partners, explained in an email the details of the company's Journey Program. Through the early identification campus recruiting program, they partner with a number of local schools to provide training and real-world experience for college students that are interested in pursuing consulting.
Obviously, college education has its place; students obtain the discipline to master difficult information and undertake complex projects that may take years to complete. However, said Robert David, managing director of corporate education, University of California, Berkeley, "students typically outgrow that baseline education quickly, especially as knowledge evolves, new technology emerges and methods of working change."
In general, employers are going to have to get creative in patching talent gaps. Employer support for education programs with a workforce focus could help ensure that the looming threat of a significantly worsening skills gap is mitigated.
Read the full article about preparing students for the future workforce by Riia O'Donnell at Education Dive.

---