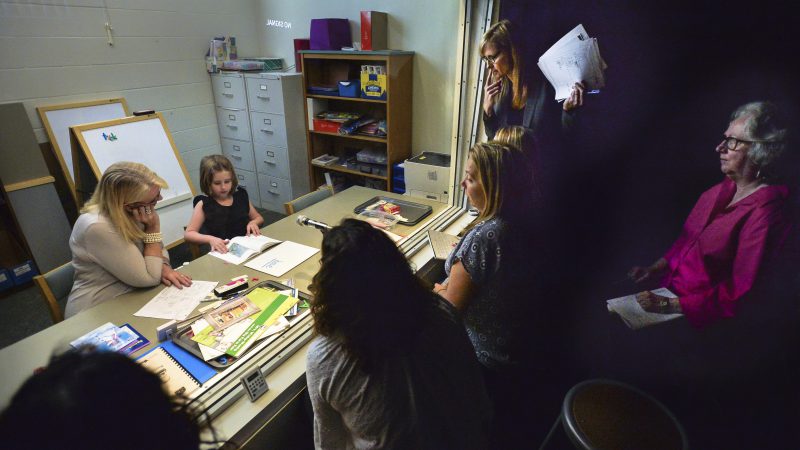 What is Giving Compass?
We connect donors to learning resources and ways to support community-led solutions. Learn more about us.
---
Introduced in a limited rollout during the 2015-16 school year, an internationally acclaimed intervention program for rescuing low-performing first-grade readers from what could lead to a lifetime of failure is about to go big.
Renowned for offering daily, half-hour, four-day-a-week, one-on-one sessions between teachers and students, a celebrated formula called Reading Recovery draws on 30 years and a database of 2.2 million students to support its methods. Seventy-two percent of the children who complete the course, which runs anywhere from 12 to 20 weeks, are able to successfully "discontinue" the program. That means that kids once considered candidates for special education will likely never need remedial reading again.
Last year, 61 qualifying students from Tuttle, Cranberry, and Atwater elementaries, all low-income Title 1 schools, cycled through the system. Eighty-seven percent of the local students who finished Reading Recovery last year discontinued.
Reading Recovery is so customized and expensive, it's offered nowhere else in Florida. But on the strength of indispensable trailblazing public-private partnerships, Sarasota County is about to become the first and only district in the state to make Reading Recovery a remedial option for every floundering first-grader in public school. Or at least for those whose reading skills languish in the bottom 20 percentile.
Voice growing thin with emotion, Reading Recovery's lead teacher for the Sarasota experiment expressed her gratitude to work in a district with well-heeled supporters willing to take a chance:
I believe every one of our children have the right to know they are capable of learning and capable of achieving. And I'm very thankful I get to be a part of that every day."
---