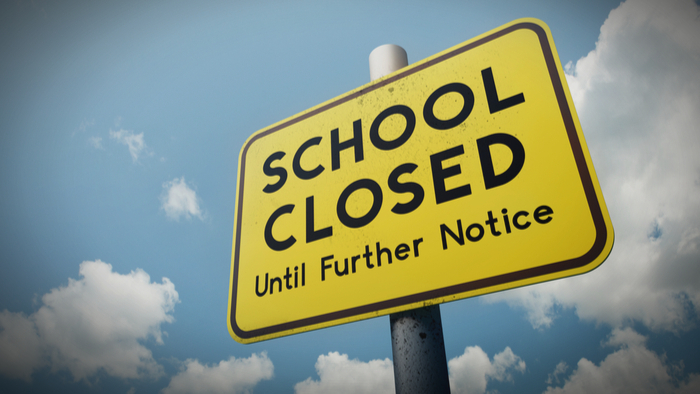 What is Giving Compass?
We connect donors to learning resources and ways to support community-led solutions. Learn more about us.
---
Giving Compass' Take:
• School reopenings will make it difficult for the population of educators that are high-risk (more than 18% of teachers in the U.S. and 27% of principals who are over the age of 65) to decide to return to teaching.
• How can schools support their most vulnerable educators? Where can donor influence help? 
• Read whether or not COVID-19 will change the norms of education philanthropy. 
---
Schools may face staffing shortages when they reopen as teachers at higher risk for severe illness weigh whether to return to the classroom before a coronavirus vaccine is available, Chalkbeat reports. States are beginning to outline reopening plans, despite a lack of testing and growing evidence children transmit coronavirus, and unions including the American Federation of Teachers and the National Education Association have raised the possibility of a strike if school reopenings run counter to advice from medical experts or lack safety measures.
More than 18% of teachers in the U.S. and 27% of principals are over the age of 65, according to an American Enterprise Institute report, which relies on federal data from 2017-18. The AEI, a right-leaning think tank, recommends schools offer early retirement incentives and create online roles for teachers and principals who must stay home due to health risks.
Typically, districts try to hang on to staff during recessions. That will likely be difficult now, due to health and safety concerns of older teachers. Many districts will likely have to implement hiring freezes due to lost funds from the economic fallout. Districts that receive a larger portion of funding from states will be more affected than those with strong property tax bases.
Linda Darling-Hammond, president and CEO of the Learning Policy Institute and president of the California Board of Education, predicts districts will hire fewer teachers to replace the ones that are lost, driving up class sizes. However, more people may be drawn to the teaching profession, which may be attractive as a more stable profession.
Read the full article about school reopenings by Shawna De La Rosa at Education Dive.

---