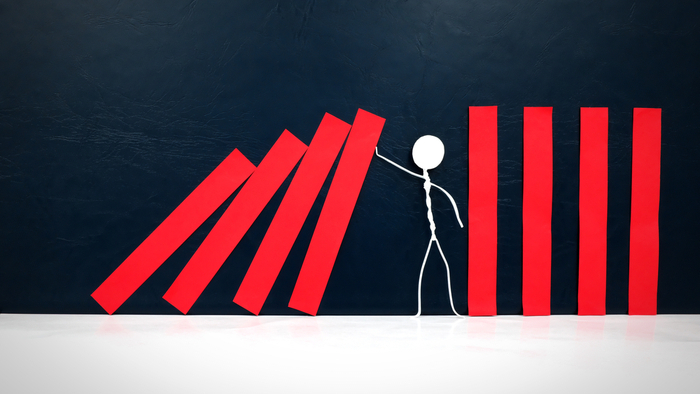 What is Giving Compass?
We connect donors to learning resources and ways to support community-led solutions. Learn more about us.
---
Giving Compass' Take:
• At Yes!, Staci K. Haines encourages readers to take steps towards resilient healing in order to create better outcomes throughout the chaos of injustice, COVID-19, and climate change.
• What are you doing to make sure you and those around you can push through COVID-19? How can you use resilient healing to take action for not only those in marginalized communities, but also for yourself?
• Learn more about taking a resilient approach to the multitude of crises influencing our world today.
---
Breonna Taylor, Riah Milton, Tony McDade, and George Floyd are only a few of the names from these past months of police killings. COVID-19 deaths in the United States have passed 200,000 at the time of publication, disproportionately taking the lives of Black, LatinX and Indigenous peoples. Our immigration system is abusing people through leaving children, mothers, and cousins separated and in cages at the border, and turning away others in need of safe harbor from wars we've sponsored.
How do we face these things fully, let in the devastation, and then both heal and act?
A seasoned social justice organizer, who is queer and LatinX, has been struggling under U.S. immigration policies and the pandemic. Her favorite uncle was recently deported, and many of her family are essential workers and highly exposed. More than 40 people in the communities she organizes have died from COVID-19. She needed support and trauma healing to be able to show up, have hope, and continue to vision the world she wants.
Here are some things she took on to build resilience and work with the impacts of trauma.
First, in ways relevant to your community and culture, nourish resilience. What brings you more connection, life, and a sense of hope? Practice this on purpose.
Second, notice and work with your own and other's automatic survival reactions. To change them, we need to work through the body, using new practices and blending.
Third, we become what we practice, and we are always practicing something. Is what you are practicing aligned with healing and equity? There are skills that trauma, oppression, and privilege did not teach us that are vital now—empathy, collective action, honest and difficult conversations, love in the face of pain, accountability, and more.
Read the full article about resilient healing by Staci K. Haines at YES! Magazine.

---