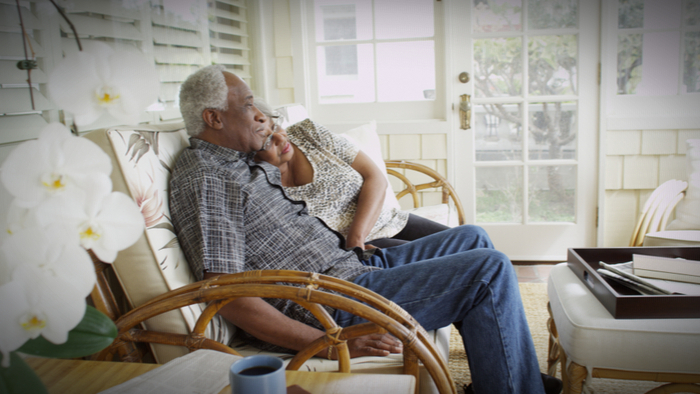 Giving Compass' Take:
 Survey results show that numerous respondents with cognitive impairment issues did not receive a formal medical diagnosis of dementia or Alzheimer's disease.
Research indicates that Black adults receive dementia diagnosis and treatment much later in life than other racial and ethnic groups. What does this research reveal about healthcare disparities?
---
What is Giving Compass?
We connect donors to learning resources and ways to support community-led solutions. Learn more about us.
---
Only 1 in 10 older adults in a large national survey who were found to have cognitive impairment consistent with dementia reported a formal medical diagnosis of the condition.
Using data from the Health and Retirement Study to develop a nationally representative sample of roughly 6 million Americans age 65 or older, researchers at the University of Michigan, North Dakota State University, and Ohio University found that 91% of people with cognitive impairment consistent with dementia told questioners they did not have a formal medical diagnosis of Alzheimer's disease or dementia.
"(The discrepancy) was higher than I was expecting," says coauthor Sheria Robinson-Lane, assistant professor at the University of Michigan School of Nursing.
When proxy reporters (generally, family members) responded, the prevalence dropped from 91% to around 75%, which is still very significant, she says. While many people may have been diagnosed and remain unaware or forgot about their diagnosis, what's concerning is that cognitive assessment, specifically dementia screening, isn't routine during annual well visits for older adults.
COVID-19 gives these numbers heightened significance because people with dementia have higher risk for hospitalization and death following an infection, Robinson-Lane says. COVID-19 also causes long-standing neurological effects in some people, perhaps increasing risk for future dementia-related diagnoses.
"Now more than ever, these routine screenings and assessments are really critical," she says. "I think it's particularly important to have some baseline information available to providers of patients over 65."
Coauthor Ryan McGrath, an assistant professor at North Dakota State University, suggests that the migration to telemedicine during the COVID-19 pandemic further underscores the importance of cognitive assessments.
"We recommend that health care providers screen for low cognitive functioning during routine health assessments when possible," he says. "A telemedicine option may reduce clinic time and expand reach."
Read the full article about undiagnosed dementia by Laura Bailey at Futurity.

---