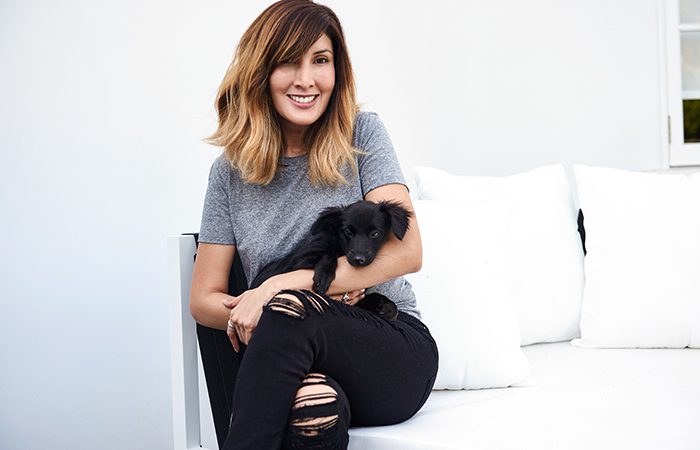 What is Giving Compass?
We connect donors to learning resources and ways to support community-led solutions. Learn more about us.
---
Philanthropist Yvonne Niami has built her women's wear brand, N:Philanthropy, on the good she is doing with sales specifically, raising money for causes that are important to her, including pediatric cancer research and animal welfare.
Learn more about animal causes on Giving Compass
Known for toughening up supersoft tees and cotton pullovers with strategic distressing and laces, n:Philanthropy makes wardrobe basics surprisingly cool.
But the label isn't just about looking great: the L.A. company donates ten percent of its net proceeds to pediatric cancer research and animal abuse prevention, focusing its charitable giving on the Children's Hospital Los Angeles and the American Society for the Prevention of Cruelty to Animals. In 2016, the company donated $350,000 to these organizations and other local charities. So far this year, the company has donated $200,000. Giving is core to the brand identity.
Plus, when it comes to animal welfare, at n:Philanthropy headquarters it's not uncommon for rescue pups to double as coworkers.
"My best friend is a nurse at the hospital," explains founder Yvonne Niami. "She started inviting me to events to raise money to help children with cancer about thirteen years ago. It was eye opening to say the least. I knew I had to do more to help." Niami built philanthropy into her fashion business model and her label's name.
Beyond fundraising, the n:Philanthropy team gets involved in the organizations they support. "We volunteer at the hospital once a month," she says. "We close up our office at noon those days and spend the rest of our day with the children. We do anything from play with the kids, pass out toys, do a coffee cart for the parents or just hang out, [to doing] whatever the children are up to," Niami adds.
Read the source article at The Thread
Learn more about this and related topics at givingcompass.org
---