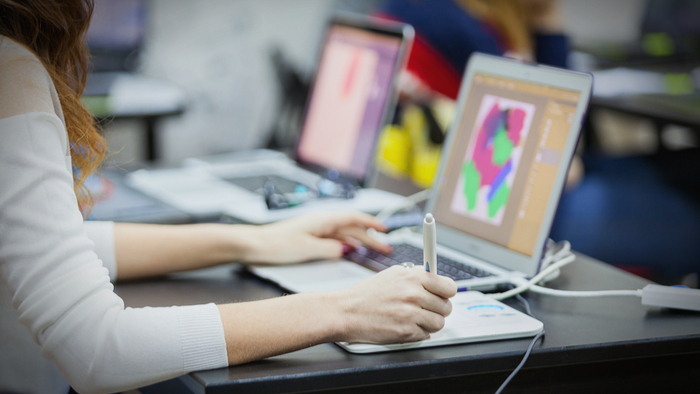 What is Giving Compass?
We connect donors to learning resources and ways to support community-led solutions. Learn more about us.
---
Giving Compass' Take:
• David Knapp, director of technology and innovation for the Loveland City School District, discusses how digital platforms should communicate, and prioritizing interoperability in education technology is paramount for both teachers and students.
• How can schools be assured that they are receiving the most useful edtech tools?
• Read more about the state of educational interoperability in 2019.
---
How do I ensure an efficient and user-friendly digital ecosystem for all our stakeholders?
The question is very relevant to me as the director of technology and innovation at Loveland City Schools. Educating all users on technical, digital, media and information literacy, alongside academic curriculum, is crucial for preparing students for the 21st century.
Simplicity and efficiency remain a challenge with a hundred different items commanding the attention of an educator. I want our teachers to have easy access to the data and tools they need to best educate our students. They shouldn't have to jump through hoops.
For Loveland educators, technology provides many opportunities, but siloed technology can tend to create more work and less time teaching.
For me, interoperability means the ability for digital programs to talk to one another with a safe, secure and automated exchange of data.
Most importantly, interoperability helps Loveland be more efficient with its personnel and time, and takes tasks off of teachers' and administrators' plates so that they can serve the needs of students.
We've recently experienced success with the open-source platform Abre. Working with their team of former educators and administrators, we were able to integrate a number of different applications through common interoperability standards. They simplified much of the complexities of education software.
With limited funds, resources and time available to schools — and for the future of ed tech to grow and evolve in a way that supports the work of teaching and learning — the tools have to continue to become more user-friendly, intuitive and automated for use in the classroom.
Read the full article about digital platforms by David Knapp at Education Dive

---