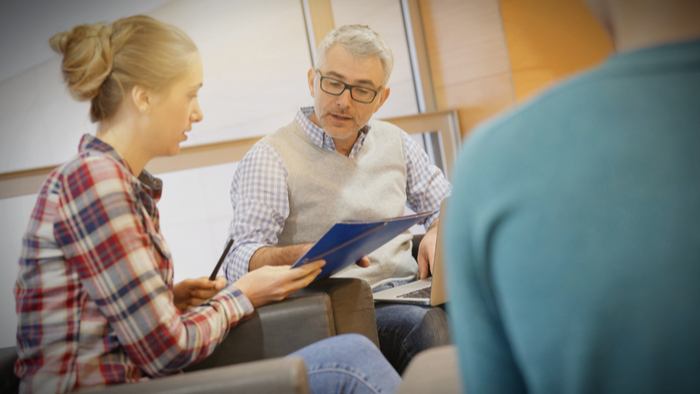 What is Giving Compass?
We connect donors to learning resources and ways to support community-led solutions. Learn more about us.
---
Giving Compass' Take:
• Leading Educators, a nonprofit based out of New Orleans, helps teachers mentor each other as a way to build better professional development programs.
• How can donor support more teacher-training professional development models in schools?
• Read about how the practice of good teaching can be passed down.
---
When he started his job as an administrator in Tulsa Public Schools more than two years ago, Devin Fletcher experienced a disconnect. A great deal of attention was being paid to how well educators taught students, but almost nobody focused on the quantity or quality of instruction educators themselves received.
"There was very little professional development happening, and when it was, it was happening in very large, unmanageable groups, in one-time doses that didn't have a connection to what's happening in unique schools," said Fletcher, who oversees the district's academics and human resources. "Teachers weren't excited about it, to be in large conference center spaces having people talking at them."
To overhaul teacher training, Fletcher partnered with Leading Educators, a New Orleans-based nonprofit focused on training teachers to support their peers. Together, they redesigned students' and teachers' schedules at 10 Tulsa schools, jumping through myriad hoops so teachers could spend more time talking to — and learning from — one another.
"That's not the place that we were in before," he said. "There's a sense of partnership and a feeling like they're being listened to and heard."
By preparing high-performing teachers to support their peers, Leading Educators is seeking to disrupt the multibillion-dollar professional development industry — one that research has repeatedly found "ineffective in supporting changes in teachers' practices and student learning," according to a study from the Learning Policy Institute.
Read the full article about teacher training by Brendan Lowe at The 74

---