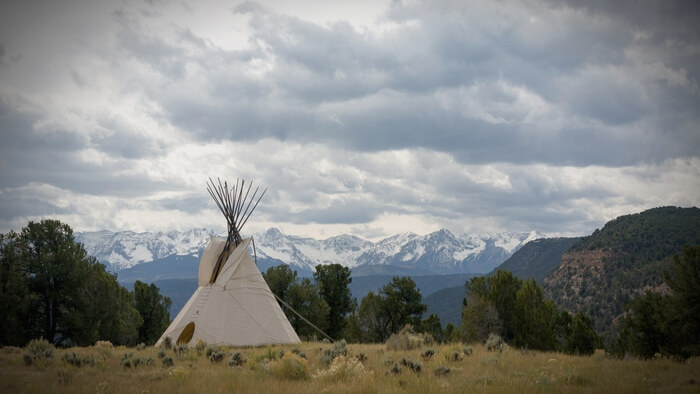 What is Giving Compass?
We connect donors to learning resources and ways to support community-led solutions. Learn more about us.
---
Giving Compass' Take:
• Annie Belcourt explains how the health inequalities that plague native people result in health and life expectancy consequences. 
• How can funders increase access to and quality of healthcare for native populations? 
• Learn how foundations can accelerate health system improvement. 
---
I was an American Indian student pursuing a doctoral degree in clinical psychology in the 1990s, when I realized the stark contrast between my life experiences growing up on my home reservation and those of my non-Native peers. As each year of school unfolded, I lost family members due to early causes of death, including homicide, suicide, motor vehicle accidents, cancer and pneumonia.
As a collective, American Indians and Alaska Natives live more challenging and shorter lives. These are statistics I'm acutely aware of as researcher in clinical psychology. Understanding the sources of and solutions to these inequalities is the focus of my career.
The IHS is the primary health care provider for most American Indians. It is responsible for providing health care under historical treaty agreements between the federal government and tribes. But there are steep divisions between the health of American Indians and other Americans. American Indians continue to have lower life expectancies than other Americans and lose more years of productive life. They also have the nation's highest rates of death due to suicide. High rates of premature death due to diabetes, cardiovascular disease, cancer and accidents plague Native Americans.
These disparities are shaped by social inequality, historical trauma and discrimination. Most American Indians live in chronic poverty, with limited access to health care, adequate housing, quality education and adequate law enforcement services.
As a result, many American Indian patients receive health care that may be inadequate or of minimal quality. Others must wait a long time for urgently needed care. These experiences have collectively led to a distrust of institutions, including health care centers. Many will avoid or delay necessary screenings and care. It should be a priority to find better ways to create outreach and directly provide services.
Read the full article about hidden health inequalities by Annie Belcourt at The Conversation.
---