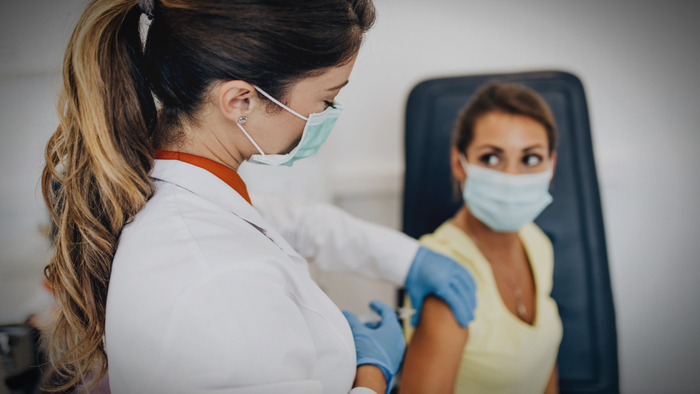 Giving Compass' Take:
 David Cennimo, an infectious disease expert at Rutgers New Jersey Medical School, discusses how to protect yourself during flu season from COVID-19, discussing the threat of a "twindemic"  overwhelming healthcare systems.
What are the significant implications for vulnerable communities that don't have access to flu shots this season? How can medical professionals prepare?
Read more on what will happen when COVID-19 and influenza collide. 
---
What is Giving Compass?
We connect donors to learning resources and ways to support community-led solutions. Learn more about us.
---
The flu is a serious virus in its own right: Up to 56 million people contracted the flu last year, with hundreds of thousands hospitalized and an estimated 24,000 to 62,000 deaths, including 188 children, according to the Centers for Disease Control and Prevention.
The CDC recommends that people aged 6 months or older receive flu vaccinations by late October at the beginning of the season before the virus starts spreading, although getting a vaccination later can still be beneficial.
Here, David Cennimo, an infectious disease expert at Rutgers New Jersey Medical School, discusses this year's flu season, the effectiveness of the vaccine, and what you need to do to protect yourself:
How serious is the threat of a "twindemic?"
At this point, we do not know. It is possible to contract both the novel coronavirus and influenza simultaneously. We did see a few instances in the spring, but there were not enough cases to draw conclusions about the severity. Dual infections could result in a much worse condition, cause a more severe respiratory illness if they peak at the same time, confuse contact tracing, and overwhelm health resources. We are all very concerned about the possibility of overwhelming critical care resources like what was seen in early COVID, but we should also remember the potential burden on outpatient resources, especially with the need for isolation and transmission mitigation strategies.
Read the full article about protecting yourself against COVID-19 and the flu by Patti Verbanas at Futurity.

---