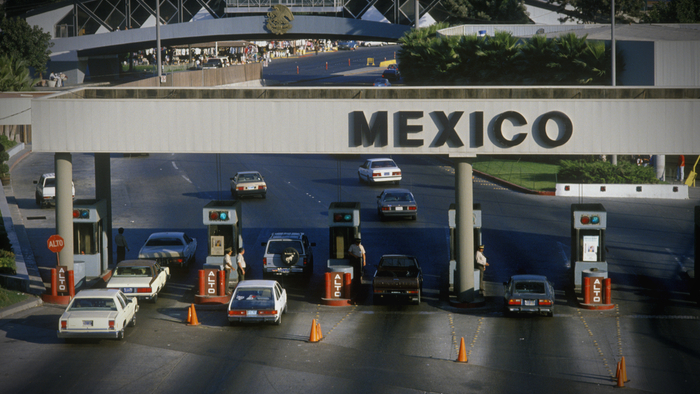 What is Giving Compass?
We connect donors to learning resources and ways to support community-led solutions. Learn more about us.
---
Giving Compass' Take:
• The author shares stories from transborder students--individuals that cross the U.S.-Mexico border every day to get an education. 
• Many students are impacted by immigration policy changes such as border closures, although they are U.S. citizens living in Mexico. School officials and professors,(as well as other students), do not always understand their plights crossing the border every day to attend class. How can education leaders create safe and welcoming spaces for transborder students and their experiences? 
• Read about the role of philanthropists in assisting transborder commuters. 
---
The weight of her backpack is what comes to mind when Andrea Morín thinks about crossing the U.S.-Mexico border between Tijuana and San Diego every weekday to attend San Diego State University.
"We have to struggle with the most basic things sometimes," the 22-year-old theater major said. "My backpack is super heavy 'cause I have to be here the entire day. So I have to be carrying snacks, food, extra clothes."
Vannessa Falcón, a Ph.D. candidate in education in a joint program between San Diego State and Claremont Graduate University, was 12 when she started crossing the San Ysidro port of entry, one of the world's busiest, to go to middle school. For her, it's become part of her identity — and the subject of her dissertation.
"The reasons why I live a transborder life," said Falcón, are "deeply rooted in who I am."
Morín and Falcón are two among thousands of students at colleges and universities in California, New Mexico, Arizona and Texas who cross the southern border for their educations.
Many stay in Mexico because it's cheaper to live there, while others moved near the border to continue their educations in the United States after their parents were deported. Some started crossing in elementary school.
With one foot in each country, these students have the linguistic and cultural capacity to navigate both the U.S. and its largest trading partner. U.S. trade with Mexico exceeds $1.7 billion daily, according to the U.S. Chamber of Commerce.
They refer to themselves as "transborder," a term that originally appeared in academic literature.
Read the full article about transborder students by Charlotte West at The Hechinger Report.

---