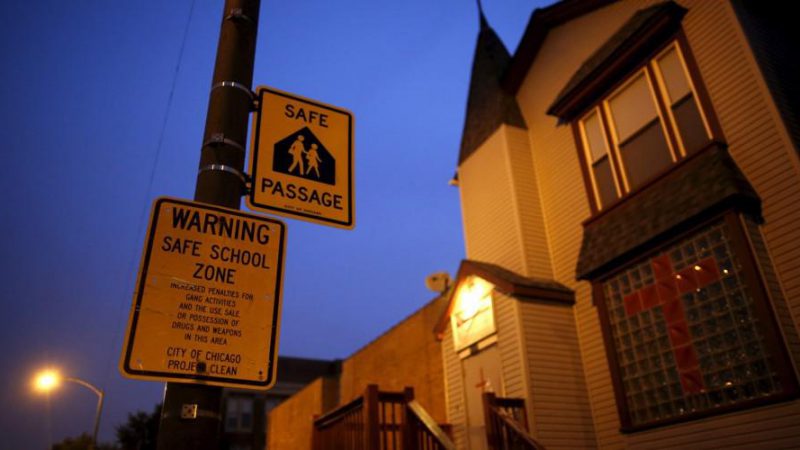 What is Giving Compass?
We connect donors to learning resources and ways to support community-led solutions. Learn more about us.
---
In the minds of many, the South Side of Chicago has descended into a type of madness. While crime doesn't define the vibrant, inspiring city, violence clings to certain South Side streets where shootings have become commonplace. President Trump referred to parts of the city as "worse" than areas in the Middle East. A few weeks ago, two men shot a young man named Daniel Cardova, and when a group gathered to mourn Cardova some hours later, yet another shooting occurred, killing two people and injuring another eight.
Interested in reading more on youth development? Visit this selection on Giving Compass. 
Given this harsh and violent reality, a new report offers a gossamer of optimism. Written by researchers at the University of Chicago, the study looks at the success of the counseling program known as Becoming a Man, or BAM, which is run by the nonprofit Youth Guidance. Started in 2001, the BAM program operates in Chicago and has posted tremendous results. One 2015 study found that students in the program were 45 percent less likely than their peers in South Side Chicago to be arrested for violent crimes. What's more, the researchers believe that BAM students are as much as 19 percent more likely to graduate from high school.
Part youth group, part psychotherapy, the BAM program (which I wrote about in my new book, Learn Better) requires students to meet four times a month. During the hour-long sessions, a trained counselor leads students in discussions about the personal challenges in their lives. Students also learn ways to better regulate their emotions through relaxation techniques like meditation, and the program challenges participants to try new activities like archery.
These types of experiences, facilitators hope, will allow the students to discover more effective ways to cope with feelings like discomfort and frustration.
But according to the new study, the program's most important attribute might be the relationships that are developed within it. By creating strong social ties, the program "fosters a sense of belonging for BAM youth that influences positive identity development and, for some youth, extends to a broader sense of belonging with other prosocial networks," according to the authors of the report.
---