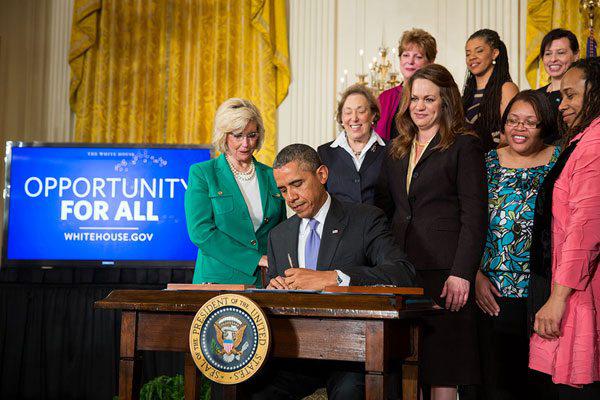 What is Giving Compass?
We connect donors to learning resources and ways to support community-led solutions. Learn more about us.
---
Lilly Ledbetter never benefited in her work life from the Lilly Ledbetter Fair Pay Act. Her lawsuit against Goodyear Tire for years of pay discrimination resulted in a loss in the Supreme Court that ruled that she filed her claim "too late." But the passage of this piece of legislation in response to the Court's decision offered hope to women seeking to earn what men do for the same work.
Following the passage of the Lilly Ledbetter Fair Pay Act in 2009, the Obama administration developed policies to make it easier for women, particularly women of color, to know if they were victims of pay discrimination. The Trump administration announced this week that it will end those policies.
This proposed order would have required private employers with more than 100 workers to disclose pay data to the Equal Employment Opportunity Commission on top of information about gender, race, and ethnicity already provided to the agency. The policy, which was to go into effect in the spring of 2018, was intended to help close the pernicious gender wage gap, which sees women and people of color paid far less than white men for the same jobs.
Discrimination in pay for women continues to be an issue in the fight for women's rights. It came as no surprise that the Trump administration does not see pay equity for women as important or a priority as it rolls back Obama-era policies.
---