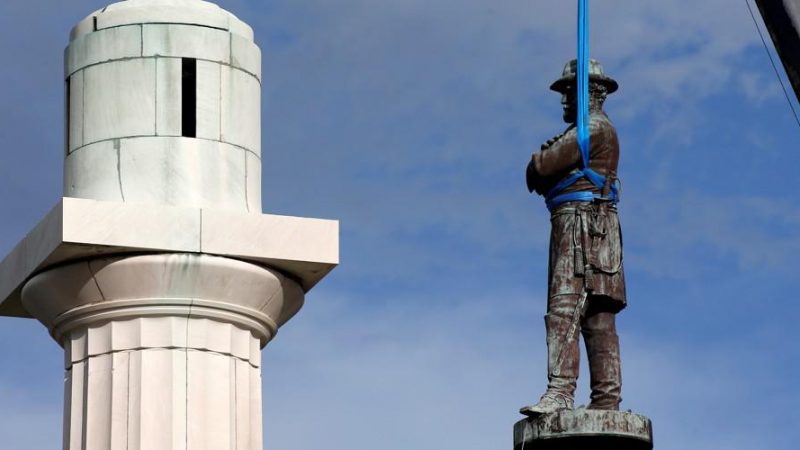 Giving Compass' Take:
The City of New Orleans finished removing four monuments—to Confederate President Jefferson Davis, Generals P.G.T. Beauregard and Robert E. Lee, and the postwar battle of Liberty Place. The removals occasioned threats, protests, and celebrations. On Friday, Mayor Mitch Landrieu explained to his city why he had concluded that the monuments needed to come down.
---
What is Giving Compass?
We connect donors to learning resources and ways to support community-led solutions. Learn more about us.
---
New Orleans is truly a city of many nations, a melting pot, a bubbling cauldron of many cultures. There is no other place quite like it in the world that so eloquently exemplifies the uniquely American motto: E pluribus unum—out of many we are one.
New Orleans was America's largest slave market: a port where hundreds of thousands of souls were brought, sold and shipped up the Mississippi River to lives of forced labor of misery of rape, of torture.
America was the place where nearly 4000 of our fellow citizens were lynched, 540 alone in Louisiana; where the courts enshrined 'separate but equal'; where Freedom riders coming to New Orleans were beaten to a bloody pulp.
So when people say to me that the monuments in question are history; well, what I just described is real history as well, and it is the searing truth.
And it immediately begs the questions: why there are no slave ship monuments, no prominent markers on public land to remember the lynchings or the slave blocks; nothing to remember this long chapter of our lives; the pain, the sacrifice, the shame—all of it happening on the soil of New Orleans.
So for those self-appointed defenders of history and the monuments, they are eerily silent on what amounts to this historical malfeasance, a lie by omission. There is a difference between remembrance of history and reverence of it.
---