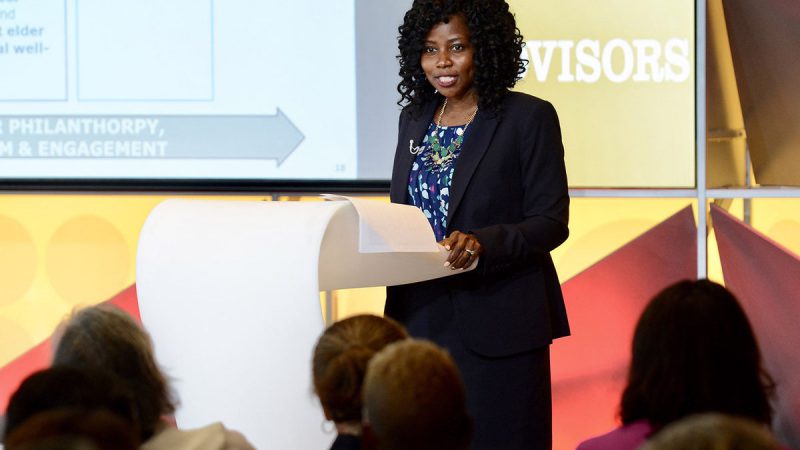 What is Giving Compass?
We connect donors to learning resources and ways to support community-led solutions. Learn more about us.
---
On August 8., Wells Fargo held an educational event to teach nonprofit leaders how to apply for grant funding through Wells Fargo Gives, the corporation's competitive grant-funding program.
Any nonprofit leader in the St. Louis area was eligible to come to the event, whether they'd been previously involved in Wells Fargo's charitable programs or not. By bringing nonprofits together, Wells Fargo Gives aims to increase its philanthropic impact in the St. Louis area and to connect nonprofits with Wells Fargo employees.
Wells Fargo's charitable efforts are two-pronged. It is investing $5 million per year in efforts to bridge racial and economic divisions in the region, and it also encourages its own employees to go out into the community and volunteer. Each Wells Fargo employee gets 16 hours per year of paid community service time.
"Wells Fargo Gives is so important to us because it allows us to meet nonprofits, and so when our team members, say, 'Hey, I'm interested in volunteering,' we've got a rolodex of places they can get involved," said Vanessa Cooksey, head of Community Affairs at Wells Fargo Advisors.
In addition to the growing need for nonprofits to do more with less money, said Cooksey, the focus of St. Louis nonprofits has shifted towards programs serving the area's youth and elderly populations. And many nonprofits that send staff to the Wells Fargo Gives events realize they've been working towards the same goal without working together.
---