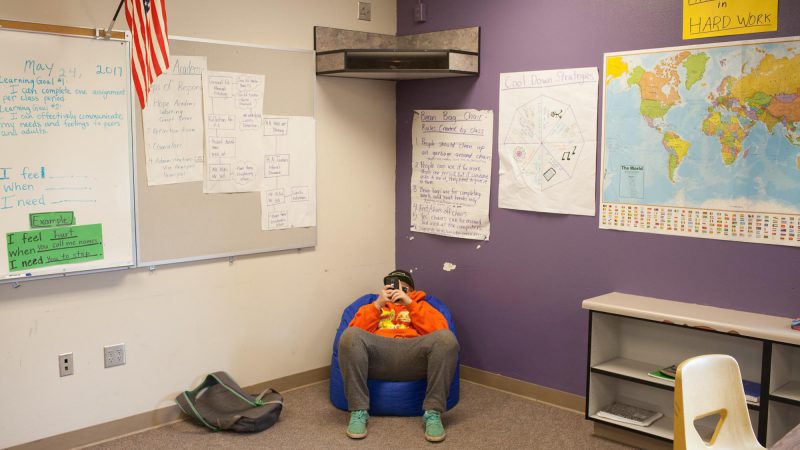 What is Giving Compass?
We connect donors to learning resources and ways to support community-led solutions. Learn more about us.
---
This is Hope Academy, an alternative program for ninth- and 10th-graders at Sequim Senior High School, in the rain shadow of Olympic National Park. The goal is to offer an alternative for kids who struggle in standard classrooms.
In the late 1990s, neuroscientists began to realize that chronic bad behavior is rarely a personal failing of incorrigible youth, but often the result of negative childhood experiences on a developing brain. Researchers say traumatized young people can have difficulty concentrating, struggle to contain anger, and find it hard to connect with and trust others, among other symptoms.
There's emerging evidence such effects can be reversed. And teachers across the country are trying to do just that, using a pedagogical theory known as trauma-informed education, which calls for muted reactions to misbehavior, direct instruction on interpersonal skills, and strong teacher-student relationships.
Sequim enrolls 950 kids, 86 percent of whom graduate on time.
No one at Sequim High thinks Hope Academy was an unmitigated success. The academic standards were low, the structure lacking. Still, the Hope kids had fewer suspensions, attended more days of school, and earned more credits than they had the year before. Some kids seemed deeply changed. Most will continue to need extra support.
---