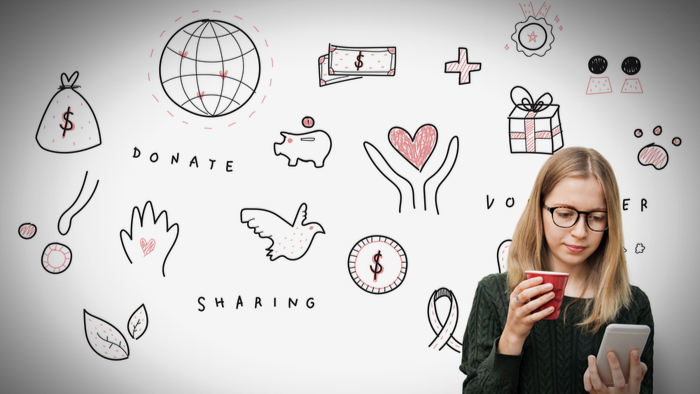 Giving Compass' Take:
A recent study published by CAF America demonstrates how nonprofit organizations were forced to innovate during the pandemic.
What are the most significant challenges for nonprofits amid COVID-19?
---
What is Giving Compass?
We connect donors to learning resources and ways to support community-led solutions. Learn more about us.
---
Ninety-seven percent of nonprofits affirmed the need to innovate in response to the coronavirus pandemic, according to a recent study published by CAF America.
Volume 6 of 'Future-Proofing Nonprofits For the Post-Pandemic World: The Voice of Charities Facing COVID-19 Series,' released last month, surveyed 805 nonprofit organizations, 57.76% of whom reported having between 1 and 20 employees.
The report includes responses collected between March 2020 and December 2020, from nonprofits in 152 countries. Their collective scope of work included social services (45.56%); education (44.54%); health care (29.19%) and human rights (21.45%), among other niches. As for whom they serve: 73.25% reported working with children and youth; 47.72% work with people with disabilities; 39.92% work with the elderly; 35.48% work with the unemployed; 27.55% work with the homeless; 21.77% work with refugees; and 8.33% work with veterans.
Asked simply if their organization was negatively impacted by the coronavirus pandemic, the answer was a near-universal yes, but there was a slight dip during the summer months — 96.50% said yes in March 2020, but that number dropped to 90.40% in June. In December, the figure had risen to 93.07%.
Asked about the innovations they implemented in 2020, the top response, at 73.94%, was 'adapting programming to the digital realm.' Nonprofits also said that was their most successful innovation — 62.84% said they were successful at this adaptation.
Nonprofits were asked, across six priority areas — technology, communication, finance, fundraising, leadership, and diversity, equity and inclusion — where they identified opportunities to improve. 71.05% said they could use support or advice to use communication more effectively for fundraising and resource mobilization; 75.60% are looking for support or advice on finding new ways to fundraise through digital technology; and 69.24% are seeking support or advice on cultivating new and existing donors to diversity funding sources.
Read the full article about nonprofit fundraising by Chris Strub at Forbes.

---