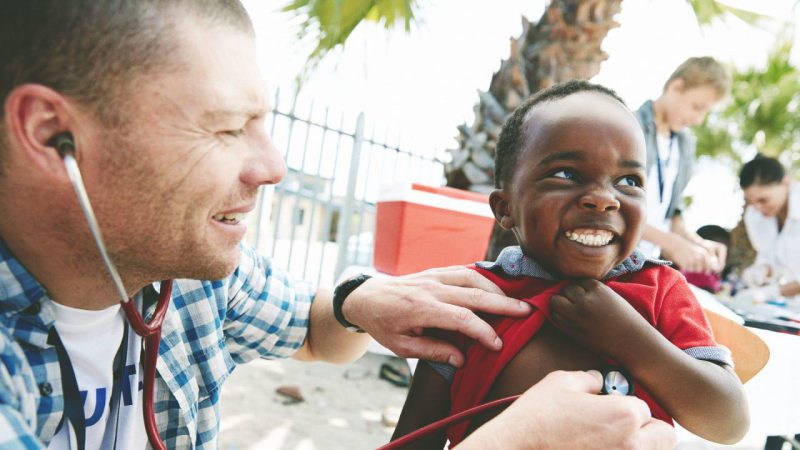 What is Giving Compass?
We connect donors to learning resources and ways to support community-led solutions. Learn more about us.
---
And yes, you can try one out for size before making a big career change.
You work in the tech industry, maybe at a small startup or at a giant corporation, maybe in Silicon Valley or maybe not. And perhaps you sort of even like your job—but only sort of. Once in awhile, something feels missing. You often think that you'd love to do something more meaningful, that makes a positive difference in the world.
Learn more about nonprofit leadership, jobs in the nonprofit sector, and organizations working on issues of employment at Giving Compass.
Well, you can. Whether you're a project manager or a developer, there are lots of ways to use the skills you've developed in the tech industry for a social mission. The nonprofit sector could be your opportunity to combine that experience with social impact in a way that makes you feel great–while still advancing your career.
Consider this: There are over 1.5 million nonprofits in the U.S., making up 5.3% of the GDP. What's that mean for you? There may be a wider range of mission-driven employers and roles within them than you think. In fact, nonprofit jobs are on the rise—they even kept increasing throughout the last recession. So if you're thinking about a career move, here's what you should know.
In the tech industry, you're expected to be vigilant about opportunities for efficiency and scale. Regardless of job title, most tech workers pick up some sort of experience working to find the tiny tweaks or the big changes that make your service the best it can be. That's directly transferable to the nonprofit world.
In fact, despite the tax-code language of "nonprofit," these organizations do a lot of work raising funds and don't actually have to avoid turning a profit. In the nonprofit sector, there's a lot of investment to be raised beyond cash, too—from in-kind services and trades to long-time partnerships or even cost-share models. You can bring a wealth of benefits to an organization with your experience building relationships and raising capital.
Read the source article at fastcompany.com
---