This article is deemed a must-read by one or more of our expert collaborators.
Click here for more.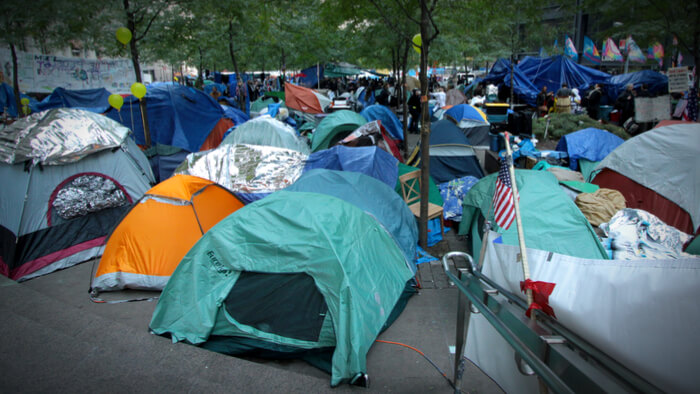 About
This fund is hosted by Bright Funds Foundation and managed by Robin Hood (https://www.robinhood.org/). Robin Hood's diverse staff includes former government officials, PhDs, attorneys, nonprofit leaders, investment bankers and management consultants who all have one thing in common – a passion for fighting poverty. Together, Robin Hood helps neighbors in need build better lives for themselves and their families.
About the Issue:
The 1.8 million New Yorkers living in poverty struggle to meet their basic needs. For them, every day is a struggle to survive. Robin Hood works to attack the root causes of poverty and offers these individuals and their families the tools they need to lift themselves out of poverty.
While this Fund's primary focus is on New York, its impact extends far beyond the borders of the city. The programs this fund supports are often the first of their kind, and serve as demonstration models to identify what works before being replicated in other cities.
This Fund focuses on the following strategies:
(1) Early Childhood: Only one in three poor infants and toddlers have access to programs that stimulate growth and development. Early childhood initiatives focus on infant/toddler development, teach parenting skills and help children enter school ready to learn.
(2) Youth: It is estimated that there are approximately 150,000 "disconnected" youth in NYC today, who are not in school or employed and who run the highest risk of a life in poverty with all its inherent trappings. Youth programs help young adults prepare for college, earn high school equivalency, and set positive life goals.
(3) Education: Students from low-income families lag far behind their peers academically. They score lower on standardized tests, are less likely to graduate from high school, and are less likely to earn a college degree. Robin Hood-supported schools and programs emphasize rigorous academics and dynamic leadership. Give students the support they need – academic, social and mental –to excel.
(4) Jobs and Economic Security: Long-term unemployment remains a persistent problem in our city with more than 200,000 New Yorkers unemployed. Job-training programs help low-income New Yorkers build the skills they need to get and retain jobs and achieve financial stability. Robin Hood also offers legal assistance, benefits access, and financial counseling. (5)Health, Housing, Hunger and Immigration. An estimated 40 percent of New Yorkers suffer severe material hardship –or the inability to meet basic needs (e.g., quality food, shelter, healthcare). Robin Hood programs address their services and counseling they need to move towards a job, a home, improved health and self-reliance. Its efforts also help to increase access to food and shelter, address the complex needs of immigrants and veterans, and offer primary health care and treatment for chronic illnesses.
Focus
The goal of this Fund is to alleviate and eliminate poverty in New York City.