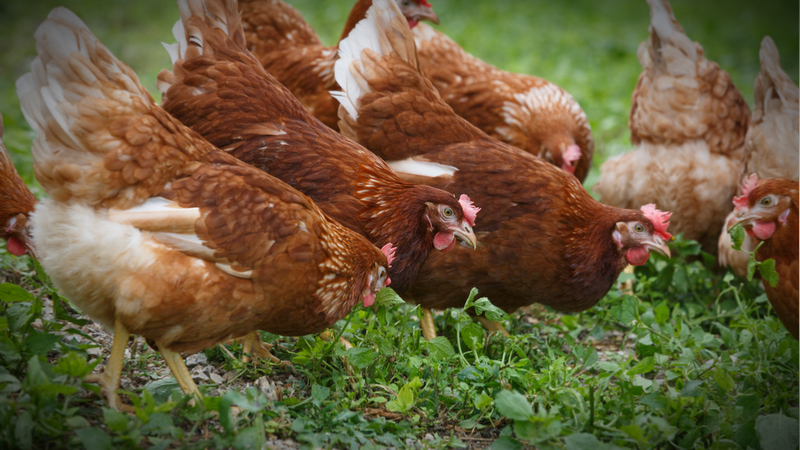 Giving Compass' Take:
 Marc Gunther shares the argument for eschewing animal welfare efforts for animal rights in order to better serve the cause. 
Are you swayed by this argument? Does your animal strategy need to be revamped?
Learn about finding your way to help animals. 
---
What is Giving Compass?
We connect donors to learning resources and ways to support community-led solutions. Learn more about us.
---
Life is improving for millions of animals in the US. Pigs are being freed from crates, and laying hens are being liberated from their cages. Progress is on the horizon for broiler chickens.
Michael Budkie, a lifelong animal-rights activist, is unimpressed.
Budkie, the co- founder and executive director of Stop Animal Exploitation NOW!, a nonprofit that opposes the use of animals in laboratories, believes that animals have a right to be free of all forms of human exploitation.
"Welfarism is a lie," he says. "I don't want the animal exploitation industry using cage-free eggs or humane slaughter to market their products. I want to end all animal consumption."
Budkie spoke at the Animal Rights National Conference 2017 (AR17), which calls itself the largest and longest-running meeting of animal rights activists. More than 1,000 people gathered at a suburb Virginia Hilton, where they were provided with vegan food, vegan brochures, vegan buttons, vegan bumper stickers, even vegan riddles. (From Erica Meier of Compassion Over Killing: What is a vegan vampire's favorite food? A nectarine.) Alex Hershaft, who has organized the event since the early 1980s, began the proceedings on a light note by promising people that "for the next few days, no one will be asking you where you get your protein."
All kidding aside, the arguments put forth by speakers at AR17 deserve to be taken seriously. The animal rights movement is about "how we choose to relate to the most vulnerable, the most defenseless, the most exploited sentient beings on earth," Hershaft said. Animals raised for food, or confined in zoos or aquariums, or forced to perform in circuses, or experimented upon in laboratories are, he said, "no less deserving of consideration than your family dog."
Read the full article about animal welfare and rights by Marc Gunther at Nonprofit Chronicles.
---