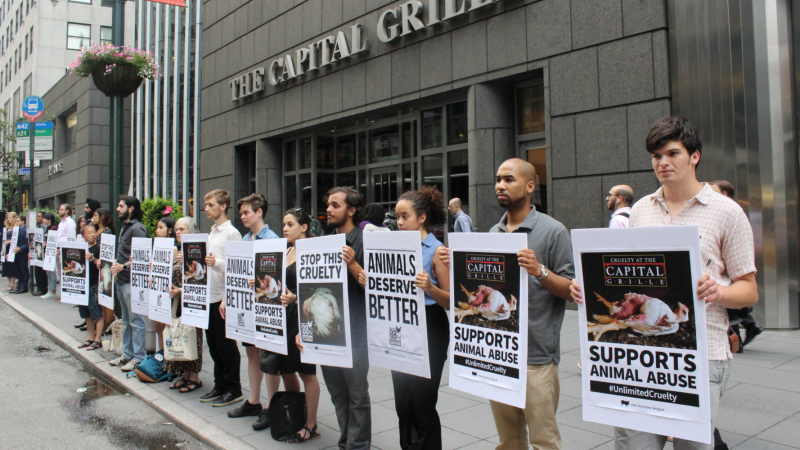 What is Giving Compass?
We connect donors to learning resources and ways to support community-led solutions. Learn more about us.
---
Not long ago, the animal welfare movement was at war with Perdue Farms over its treatment of broiler chickens.
The Humane Society of the U.S. and Compassion Over Killing had sued Perdue and Kroger, which sells Perdue chickens, over labels claiming that their chickens were "raised in a humane environment." Compassion in World Farming, working with North Carolina whistleblower who raised chickens for Perdue, exposed animal abuse on one of its farms. An investigation by Mercy for Animals caught Perdue growers on camera stomping chickens to death.
Then, in a startling turnaround, Perdue last year announced a series of animal-care commitments regarding broiler chickens, promising to add windows and perches to poultry houses, to change the ways chickens are killed and, importantly, to explore the use of breeds of chickens that grow more slowly. Perdue also pledged to reward those farmers who provide better animal care and to be transparent with critics about its progress.
Now, Perdue's erstwhile critics are cheering.
"Perdue initially put its head in the sand," says Leah Garces, executive director of Compassion in World Farming USA. Today, she says, "they are leading the market, and they're not turning back."
The Perdue commitments are significant because they show that a major producer is willing and able to change its ways. Garces told me: "I'm sure they rattled the cages of the other production companies. They could steal business from them."
---