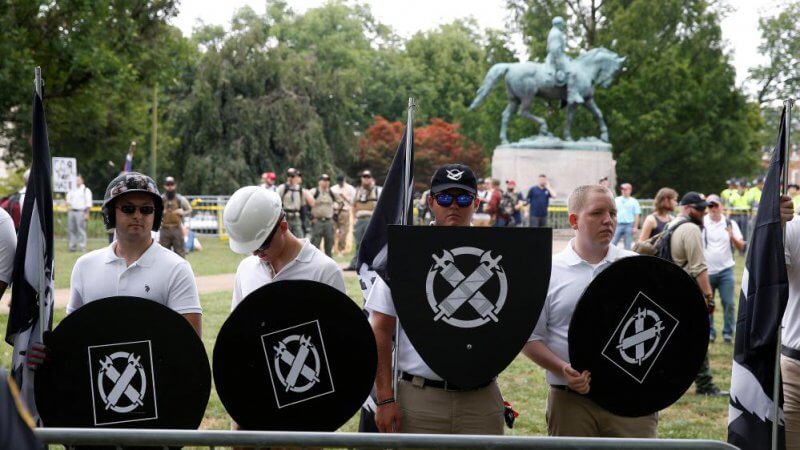 What is Giving Compass?
We connect donors to learning resources and ways to support community-led solutions. Learn more about us.
---
The number of hate groups operating in the United States grew by four percent in 2017, according to the Southern Poverty Law Center (SPLC), an Alabama-based monitoring group.
The SPLC identified 954 hate groups in the US last year, an increase from the 917 it had documented in 2016, the group said in a report released on Wednesday.
The number of hate groups has risen 20 percent since 2014, the civil rights monitor noted in a conference call with members of the press.
According to the SPLC, 2017 was the third straight year to witness a rise in the number of hate groups. It was also the first year since 2009 that hate groups were documented in all 50 states.
Neo-Nazi groups, which the year before had numbered 99, saw the largest increase, growing by 22 percent and reaching 121 groups across the country.
Neo-Nazi groups were among the more than 600 organizations the SPLC designated as a broader category, which also includes Ku Klux Klan (KKK) chapters, neo-Confederate groups, and others.
Anti-government groups grew from 623 in 2016 to 689 last year, the group explained, adding that 237 of those groups were armed militias.
There were also 233 chapters of black nationalist hate groups, such as the Nation of Islam, in 2017, as compared to 193 the previous year.
Read the full article on hate groups at Al Jazeera 
---