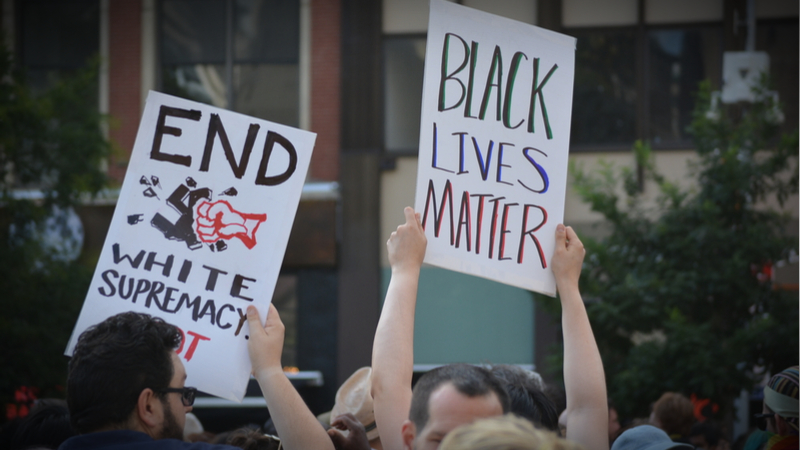 What is Giving Compass?
We connect donors to learning resources and ways to support community-led solutions. Learn more about us.
---
The white supremacist "Unite the Right" rally in Charlottesville, Virginia over the weekend began and ended with the kind of racial violence that should be impossible for people of the United States and any organizations based on or supportive of the basic principles of human rights, justice, and equality to tolerate.
Starting with a torchlight march replete with chants of "White Lives Matter," "You will not replace us," "Jews will not replace us," and open Nazi iconography, it progressed through the next day when a young man horrifically launched his car into a crowd of Black Lives Matter counterprotesters, killing one young woman and injuring many others.
The Southern Poverty Law Center, a nonprofit that monitors and exposes hate groups, states on its website, "White Lives Matter, a racist response to the civil rights movement Black Lives Matter, is a neo-Nazi group that is growing into a movement as more and more white supremacist groups take up its slogans and tactics."
Nonprofits should understand that this moment defines us on a deep level—a moment where civil society must declare with moral certainty that notions of racial superiority are antithetical to our common humanity and our future. As a sector, we have not taken the leadership on this that we should. In fact, our organizations often mirror the distortions of larger society. Not only must we publicly disavow white supremacy; we must offer a counter narrative, and model leadership that supports racial justice and economic justice—in society at large and in our organizations. We have no time to waste.
---