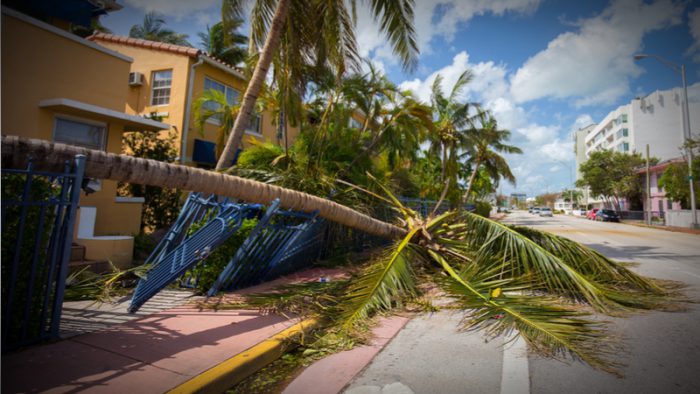 What is Giving Compass?
We connect donors to learning resources and ways to support community-led solutions. Learn more about us.
---
When disasters strike, we are starkly reminded that the world needs our help more than ever. As each natural disaster leaves devastation, displacement, deaths, and hopelessness it is imperative that we donate our money and resources in the most productive ways.
We can and have learned about how to give effectively in disaster situations and there is an immediate need for relief funding to support organizations who are first responders.
We're generous, but funds for disaster relief tend to surge in the days after the event and then taper off.
However, these contributions often go to one or two large organizations which may not have roots on the ground in the communities affected, and they do not reach the local nonprofits that provide critical support to victims. If often takes up to ten years for recovery and rebuilding. Also, as public attention shifts, many lose sight of that long tail, and therefore, many struggling communities feel abandoned.
General guidance for effective giving and disaster relief:
Immediate and timely support for relief efforts is important. Local community foundations are a good place to start thanks to their connections and their capacity to distribute funds quickly. You can locate a disaster relief fund at the community foundation in the wake of a hurricane, earthquake or another natural disaster. Consider a local food bank as an opportunity.
The Center for Disaster Philanthropy (CDP) is a strong resource for organizing long-term, comprehensive and philanthropic recovery efforts for affected areas and their people. They host webinars for donors in the wake of disasters and offer funds focused on long-term recovery for affected communities.
GlobalGiving also hosts international disaster aid funds that are exclusive to the community in need.
If you live in an area struck by a disaster, the immediate wake of a disaster offers a window to influence the prevention of future catastrophes. Philanthropists can convene leaders to think about infrastructure, policies, and other opportunities to mitigate harm and increase resilience next time.
Get involved locally before there is an imminent threat.  Invest in emergency preparedness and the infrastructure needed to respond effectively to disasters anywhere. The technology in 911 call centers is outdated and requires upgrades that are underfunded. This issue is also ripe for policy and advocacy efforts that philanthropy can support.
You can also find more tools and resources related to disaster relief and philanthropy on Giving Compass. However you choose to engage, be guided by your heart and your head: be generous, but make sure your generosity is also impactful.
---