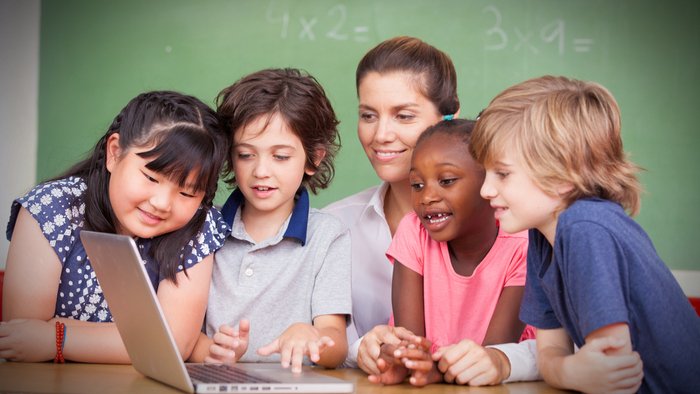 What is Giving Compass?
We connect donors to learning resources and ways to support community-led solutions. Learn more about us.
---
Giving Compass' Take:
• Dr. Monica Burns highlights the importance of building collaborative classrooms, including getting more feedback and establishing more teaching transparency.
• While this post is mostly aimed at educators, any stakeholder in our country's school systems would do well to absorb these lessons in order to achieve better student outcomes. How can funders support educators' efforts to build collaborative classrooms? 
• Raed more about the importance of positive school environments.
---
The National Education Association's guide on the 4C's, Preparing 21st Century Students for a Global Society, describes the importance of collaboration in the classroom. "Not only does a collaborative effort create more holistic results than individual efforts, but it also creates knowledge for a greater number of people. As a result of students working collaboratively, the group can generate more knowledge, making collaboration a key ingredient to student success in today's global society."
As you prepare to create a more collaborative classroom this school year, reflect on past activities. You might ask yourself questions like: How have students worked together to accomplish a goal? Was time allocated for students to collaborate on a task? Did students have access to digital tools to foster collaboration?
Teachers can introduce collaborative learning experiences into their classroom through a variety of strategies. Whole-class and small-group discussions can help students synthesize information from a variety of sources. Peer feedback in the classroom can help build a sense of community among your students. Students can see their learning in action and speak to the content they explore in the classroom. Within these activities, students can share their thinking with their peers.
Read the full article about how to create a collaborative classroom by Dr. Monica Burns at Getting Smart.

---