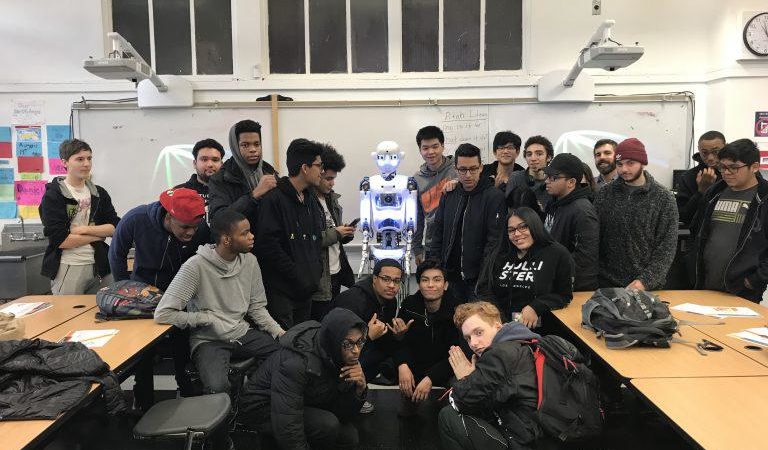 What is Giving Compass?
We connect donors to learning resources and ways to support community-led solutions. Learn more about us.
---
Giving Compass' Take:
• TriplePundit talks with Shannon Schuyler, President of the PwC Charitable Foundation, to learn more about the CODE-E project: a full-size robot used to interact with students and help them learn. 
• How are educators incorporating technology into teaching beyond robotics? What role does artificial intelligence play in STEM learning?
• Read about how robots can help reduce screen time among students. 
---
The future workforce offers students little choice but to embrace and learn technology. By 2020, nearly 80 percent of all jobs will require some technological skills, and estimates suggest there could be one million more tech jobs than applicants who can fill them here in the U.S.
What can be done to get students inspired about technology at a young age? PwC believes it has an idea.
PwC says in order to inspire both students and teachers, they must become more engaged with technology. But this isn't necessarily happening in many classrooms across the U.S. Beginning in a New York City classroom this month, PwC has rolled out CODE-E, a life-size robot designed to interact with kids with the goal to spark their interest in technology.
Read the full article about using robots in education by Leon Kaye at TriplePundit.

---