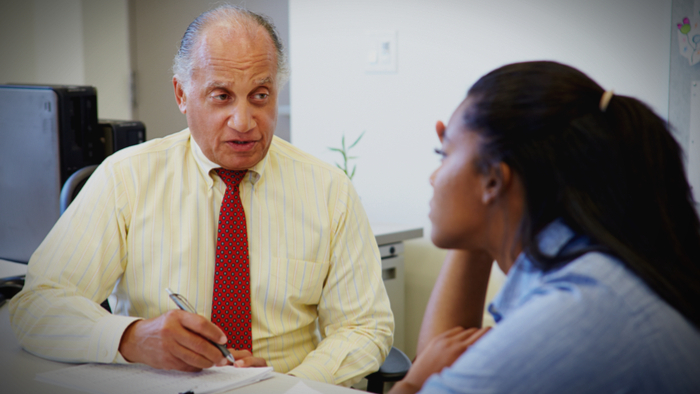 What is Giving Compass?
We connect donors to learning resources and ways to support community-led solutions. Learn more about us.
---
Giving Compass' Take:
• Education administrators should understand how gun violence in schools affects students of color specifically, and start to make adjustments based on what these students need: school counselors and teachers of color. 
• How can educators better address students' psychological, emotional, and cultural safety in schools? 
• Here are six big lessons learned from the Parkland shooting, a year later. 
---
What happened in the aftermath of Parkland was incredible. Students, some of them our age, who had been silent became active, and those who have been speaking about gun violence for years got even louder.
These students, in organizations like LIFE Camp in Queens, and New Yorkers Against Gun Violence, have been on the ground in black and brown communities long before the Parkland tragedy. The two of us — one a student of color, Alliyah, who has experienced some of the effects of gun violence, and one of us, Abe, who is white and has mostly escaped such experiences — stand together to elevate these voices.
The voices of students of color are too often ignored, forgotten, or silenced. Many communities of color know the consequences of gun violence all too well, and students there have had to reckon with the threat of gun violence too early in young lives. They go to schools that are already over-policed and wait in long lines every morning to go through metal detectors that do not make them feel safe. Yet these students' stories have often been left out of the national debates about gun violence; that must change.
That's why we believe the answer to school violence isn't more police, more metal detectors, or teachers carrying guns. So what do students of color need? More adults of color whom students can turn to when they have problems; more counselors who can talk to us about issues we're having before violence happens and when something traumatic does take place.
Most of all, students of color don't want to be viewed with constant suspicion and fear, becoming the targets of more — or more aggressive — policing in and out of school. We talk a lot about physical safety in schools but not enough about psychological, emotional, and cultural safety.
Read the full article about what students of color need by Alliyah Logan and Abe Rothstein at Chalkbeat

---