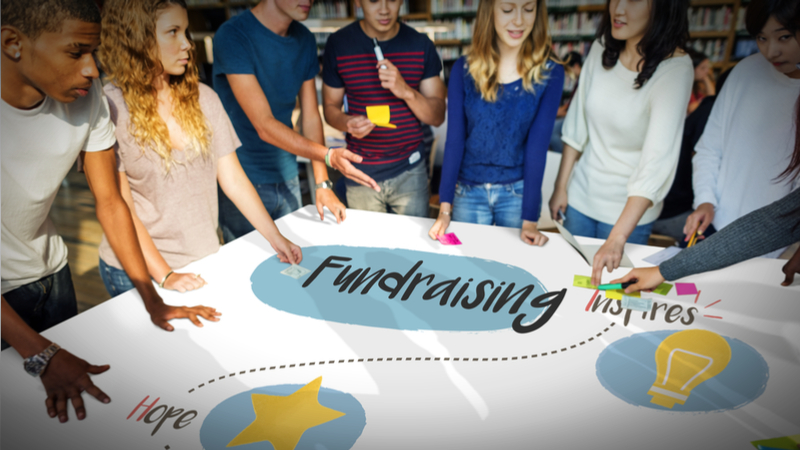 What is Giving Compass?
We connect donors to learning resources and ways to support community-led solutions. Learn more about us.
---
5K Run/Walk
This fundraising event is a traditional one, but that doesn't mean it's still not a great option. People love being outside and a philanthropic 5K is a great opportunity for people to participate, but not feel pressured to perform well. The money paid to enter the 5K goes toward fundraising, so people can take their time running or walking the course. It's a great opportunity for people to gather together and it's usually low cost and effort to plan a 5K. Just make sure you have any proper permits or register your course!
Benefit Sale or Auction
While this fundraiser takes a little bit more work in order to find donations and organize all the products, it can definitely end up being worth it. Encourage your volunteers and community to donate any unwanted items they have in their homes. Collect and sort through old homewares, clothes, books, furniture, etc. and decide what's in good enough condition to resell. If you have some larger items or stuff that's in newer condition, consider having a few big ticket items that you auction off. Having an auction adds some excitement to the sale. Once the sale is over, you'll have the money you made from the fundraiser and can donate unsold items to another charity if your organization cannot use them. The same idea could be done with art or crafts that people donate to your organization. If you can get local artisans to donate items, you stand to fundraise a significant amount of money from the auction.
Food Tasting
People love food! Consider hosting a kind of food tasting or cook-off where attendees pay a certain amount of money for a ticket and then try different foods. Ask for people to volunteer to cook and bake items to feature at the fundraiser. A lot of fundraising involves finding people who are willing to donate items so the organization can cut costs for hosting the event, but you'll be surprised how many people are willing to help you out.
Concert for Charity
While you may not be able to get any big name band to perform at your philanthropy for free (though that doesn't mean you shouldn't try), finding local bands who can play shouldn't be too hard. Even if you just find a few local musicians who are willing to play a couple of pieces, sell tickets to the event and watch the crowd role in. People love attending concerts and music is a great way to bring people together for a fantastic cause.
---