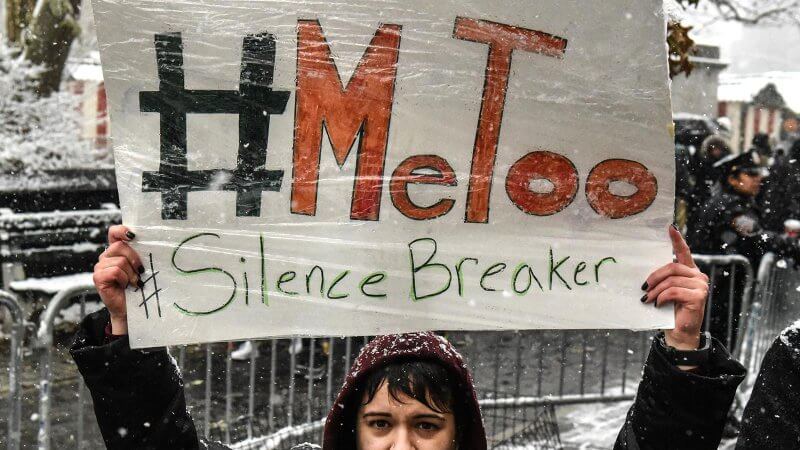 What is Giving Compass?
We connect donors to learning resources and ways to support community-led solutions. Learn more about us.
---
Giving Compass' Take:
• Maggie Koerth-Baker explores the implications of the #MeToo movement for sexual assault survivors who may find the conversations around the movement healing or traumatizing.
• How can funders help to build healing opportunities for victims of sexual violence? 
• Learn how to support impactful anti-sexual violence organizations. 
---
On average, more than 300,000 Americans experience rape or sexual assault each year. When the #MeToo movement makes headlines, those survivors are reading. How is that affecting people who have experienced sexual violence, to see stories similar to their own blasted across media outlets every day? Experts aren't sure, but they're confident that it's having some kind of impact.
In conversations with survivors of sexual assault, I learned that the impacts of #MeToo are complex, with the potential to heal or retraumatize — and sometimes both at the same time.
In the last three months of 2017, calls to the Rape Abuse and Incest National Network — a national crisis hotline for people who have experienced sexual trauma — increased by 23 percent compared with the same period in the previous year. That increase is part of an apparent nationwide jump in sexual abuse victims seeking help from crisis centers. Experts believe there's a connection between the increase and the rise of #MeToo.
So are more people calling the hotline now because they feel like #MeToo means they can tell their story and be believed? Or are more people calling the hotline because #MeToo reminded them of their own, personal, pain and now they're suffering all over again? In short, we can't say. But the clues left in the stories survivors tell and in the research that exists on the way people respond to trauma suggest that it's probably a little of both.
Read the full article on the phycological impact of #MeToo by Maggie Koerth-Baker at FiveThirtyEight.
---