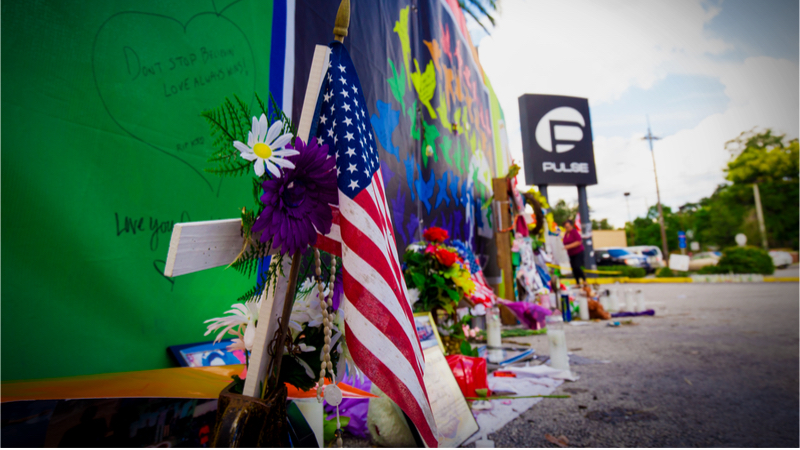 What is Giving Compass?
We connect donors to learning resources and ways to support community-led solutions. Learn more about us.
---
A little more than a year ago, a 29-year-old gunman opened fire inside the Pulse nightclub, a gay bar in Orlando. It has since become known as the nation's deadliest mass shooting and hate crime.
Read more information about support efforts for the LGBTQ community on Giving Compass
The world's subsequent actions, however, were largely swift and generous: Within hours "Victims of Pulse Shooting," a GoFundMe campaign to support victims sped past its initial fundraising goals. One day later, Orlando mayor Buddy Dyer set up the OneOrlando Fund, a city-sponsored fund that drew millions from companies like Disney, NBC, Darden, Wells Fargo, and Jet Blue, among others.
Those two pools of money represented the main deposits for what eventually became a $31.7 million pot. Which, as Fast Company reported, left some indelicate questions: How exactly does victim compensation get allocated?
Having two groups controlling money can be divisive. First, some groups may misspend it, limiting their impact. Second, not everyone has the same post-trauma wants or needs.
The distribution, everyone agreed, would be subject to approval of OneOrlando's board of community stakeholders, a mix of corporate and community leaders including a representative from Equality Florida and the GLBT Community Center. In cases like this, that approval needs to happen fast: Bills and daily expenses don't stop because someone is injured and needs time to recover, or is killed, leaving dependents without income. Bureaucrats can struggle with that.
In April, OneOrlando split another $2.1 million among everyone at the same ratio, and then suggested donors redirect toward two long-term recovery funds that also emerged shortly after the shooting. Both were already relatively well endowed, having gathered unsolicited funding from various corporations, foundations, and individual givers who knew what behind-the-scenes organizations were best equipped to kick-start the push for sustainable services.
Read the source article at fastcompany.com
---