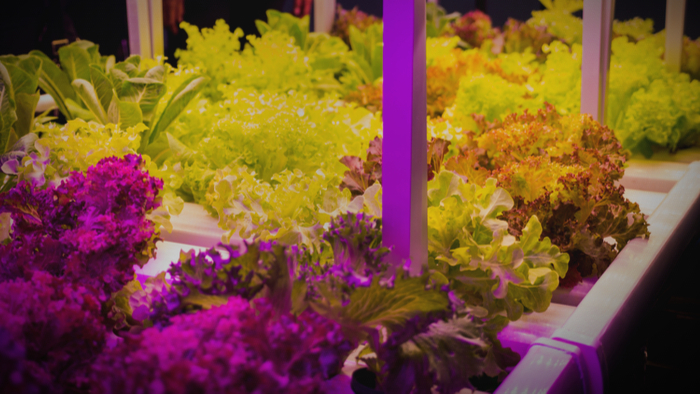 Giving Compass' Take:
 DynamikSpace, a Seattle-based architecture studio, encourages indoor agriculture in urban spaces and provides training to young adults to leverage agricultural skills.
How can this program expand consumer production and participation in the food system? How is urban agriculture impacting the food system?
Read about the growth of the vertical farming industry. 
---
What is Giving Compass?
We connect donors to learning resources and ways to support community-led solutions. Learn more about us.
---
The Seattle-based architecture studio DynamikSpace is working to empower the city's consumers to grow their own foods and build a better food system.
Since 2000, DynamikSpace has designed spaces around indoor agriculture. Over the last five years, the design process "has definitely led more to agricultural, food-system solutions as it relates to a restaurant or a cafe," Melanie Corey-Ferrini, founder of DynamikSpace, tells Food Tank.
DynamikSpace and 3.14DC, its planning and concept creation division, have combined indoor agriculture and technology to address this growing interest. One of their recent design concepts, "Where Grains & Greens Meet," is a touchless, micro food stall with an in-house garden to provide fresh ingredients for customers.
To support adults in the Seattle area, DynamikSpace and 3.14DC partners with local organizations, like Soroptimist Seattle, to provide training and education careers in the hospitality industry. By teaching adults how to utilize urban gardens and grow their own food, Corey-Ferrini believes that they can help residents become more financially self-sufficient.
DynamikSpace and 3.14DC also hope they can help food insecure communities become self-sufficient through their efforts and support from other organizations. According to Northwest Harvest, approximately 2.2 million Washington residents are facing food insecurity due to the COVID-19 pandemic.
Read the full article about consumers' participation in the food system by Stephanie Min at Food Tank.

---