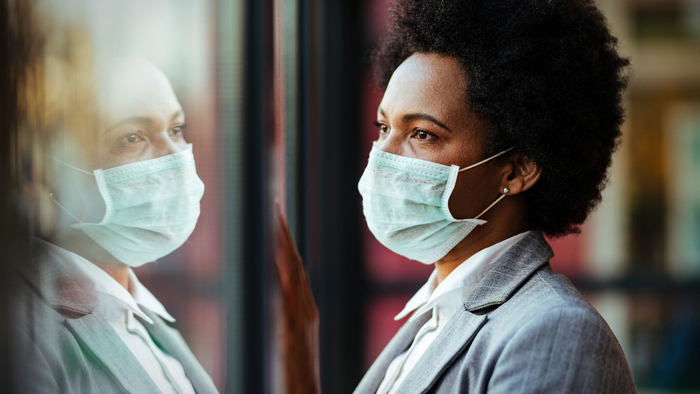 Giving Compass' Take:
Jake Ellison looks at research on how risks from COVID-19 reopenings present more hazardous outcomes for women and BIPOC employees.
What does this say about how American cities value workers in marginalized communities? What are you doing to address equity issues in coronavirus response efforts?
---
What is Giving Compass?
We connect donors to learning resources and ways to support community-led solutions. Learn more about us.
---
Women hold two-thirds of the jobs in the harshest category of work, according to new report on Washington workers during the pandemic.
The researchers looked at data on demographics, working conditions, wages and benefits, and risks of exposure to disease.
"The big takeaway from our research is how particularly women are working under precarious conditions," says David West, coauthor of the report and an analyst at the Washington Labor Education and Research Center. "A large number of women are both facing safety risks at high-hazard jobs and are economically at risk."
The report, by researchers from the labor center at South Seattle College's Georgetown campus and the University of Washington's School of Public Health, initially set out to understand the risks workers faced in jobs that Governor Jay Inslee deemed essential as the pandemic took hold in Washington. Officials asked people to remain in their homes and closed many businesses.
But as the state began its phased reopening, nonessential workers started returning to the workplace, and the researchers found that many of those workers also faced a high risk of exposure to disease and economic stress.
In the end, the researchers identified 55 of the 694 occupations on which they had data as both precarious—facing economic and health care stress—and high risk of exposure to the coronavirus. Out of a total Washington workforce of 3.3 million workers, some 900,000 fill positions in these 55 occupations. These workers, 70% in essential jobs, were not only mostly female, but also disproportionately workers of color.
Read the full article about workers' risks from COVID-19 reopenings by Jake Ellison at Futurity.

---