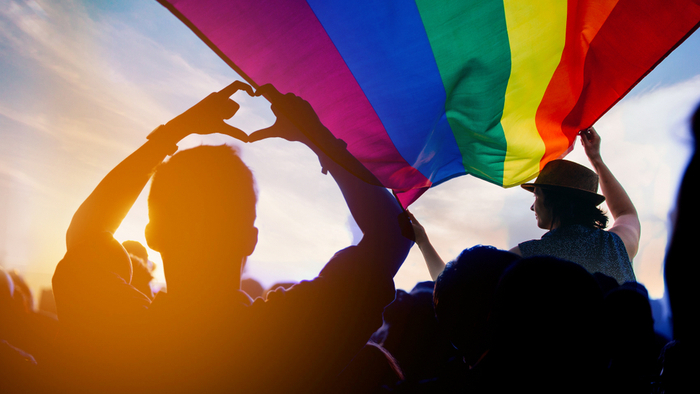 What is Giving Compass?
We connect donors to learning resources and ways to support community-led solutions. Learn more about us.
---
Giving Compass' Take:
• Karen Ocamb at Los Angeles Blade discusses how COVID-19 is exposing the inequalities that the LGBTQ community is still suffering, and how this global pandemic is setting progress further behind. 
• How can proper cultural data be collected for the LGBTQ community? What organizations are at the forefront of helping ensure equal rights for all?
• Here's an article on the success of LGBTQ activism through social media. 
---
The sun is out, an early summer beckons and if not for the masks and gloves and deserted streets in once-popular ghost towns, restless Californians may not know that a silent highly contagious plague is sweeping the land. Even more silent is the ignored erasure of the LGBTQ community.
From the start of what is now a global pandemic threatening a worldwide economic depression, the federal government has been churning out mixed messages and lies and blatantly continuing its ruthless destruction of LGBTQ rights.
"The Trump administration is moving to scrap an Obama-era policy that protected LGBTQ patients from discrimination, alarming health experts who warn that the regulatory rollback could harm vulnerable people during a pandemic," Politico reported April 24, referring to an ObamaCare provision that prohibits healthcare discrimination based on sex and gender identity. Vox reports that the new rule could go into effect in the middle of the pandemic.
Meanwhile, as if fear of the virus was not enough, the LGBTQ community is awaiting a Supreme Court ruling on whether Title VII of the Civil Rights Act of 1964 covers discrimination based on sexual orientation and gender identity. A negative ruling could jeopardize LGBTQ rights in employment, education, healthcare and housing and dramatically erode the road to full equality.
Read the full article about the LGBTQ community during COVID-19 by Karen Ocamb at Los Angeles Blade.

---