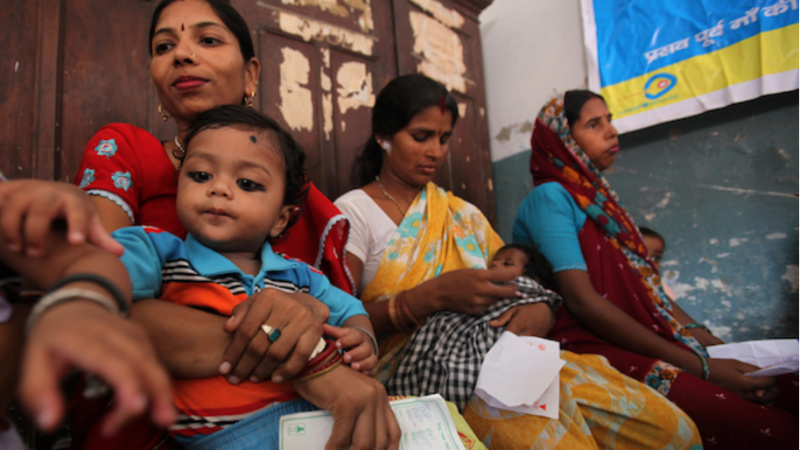 What is Giving Compass?
We connect donors to learning resources and ways to support community-led solutions. Learn more about us.
---
Giving Compass' Take:
• Nathan Benson explains why universal health insurance is essential to the Sustainable Development Goals. 
• Where has universal health coverage been achieved? What countries have the greatest gap to cross to reach universal health coverage? 
• Find out how foundations can accelerate health system improvement. 
---
According to the World Health Organization (WHO) and the World Bank, roughly 400 million people around the world do not have access to any essential health services, and many families in low- and middle-income countries are being pushed further into extreme poverty because of exorbitant health care costs.
That is why achieving universal health coverage (UHC) is a key priority for WHO and the new WHO Director-General, Dr. Tedros Adhanom Ghebreyesus, who assumed office earlier this month.
Ensuring universal health coverage must be the foundation for the Sustainable Development Goals, aimed at ending poverty and inequality by 2030. When people are healthy, their families, communities, and countries thrive," he recently said.
Universal health coverage aims to provide affordable, high-quality health care to every man, women, and child across the globe, regardless of income, racial ethnicity, or the stability of a country. In addition to expanding access to quality health care, financial protection (often in the form of health insurance programs) is also a key pillar of UHC to help ensure that no one is forced into poverty due to health care costs.
Read the full article about universal health coverage by Nathan Benson at United Nations Foundation.
---