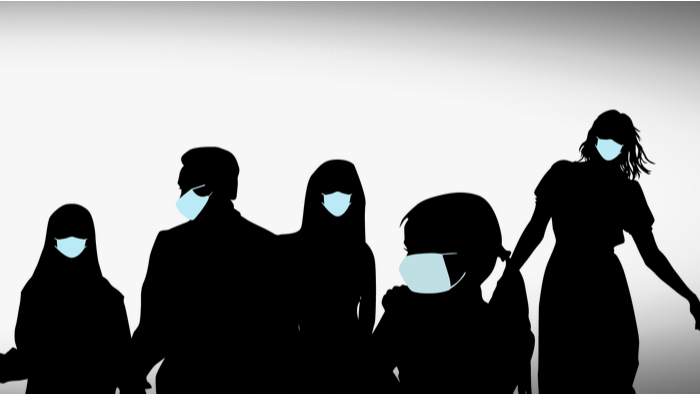 Giving Compass' Take:
PND interviews Carly Bad Heart Bull from Native Ways Federation (NWF) to discuss how Native communities addressing COVID-19 the effects of climate change and racial equity efforts.
How has philanthropic giving to Native communities changed since the beginning of the pandemic? What philanthropic strategies are pivoting to meet the needs of these communities?
Read about the effectiveness of Native Nations' responses to COVID-19.
---
What is Giving Compass?
We connect donors to learning resources and ways to support community-led solutions. Learn more about us.
---
Carly Bad Heart Bull joined the Native Ways Federation (NWF) in April 2020 as its executive director. Launched in 2006 in Longmont, Colorado, by the American Indian College Fund, American Indian Science and Engineering Society, Association on American Indian Affairs, First Nations Development Institute, National Indian Child Welfare Association, Native American Rights Fund, and Running Strong for American Indian Youth, NWF is focused on activating and expanding informed giving to Native-led organizations through donor education and advocacy. To that end, NWF is working to bring together Native organizations and raise awareness and support for the communities they serve, strengthen Native nonprofits, and ensure the highest levels of ethical standards and fiscal responsibility across the sector.
PND asked her about the impact of COVID-19 on Native communities, Native efforts to address climate change, and the role of language in racial equity efforts.
Philanthropy News Digest: Native American communities have experienced disproportionately higher infection and mortality rates than the general population during the COVID-19 pandemic. To what do you attribute those disparities?
Carly Bad Heart Bull: COVID-19 disproportionately affects communities of color, and Native people are at an especially heightened risk because of numerous factors, including limited access to quality health services, inadequate housing, lack of access to clean and safe water, and other infrastructure issues. Native people are also more likely to suffer from diabetes, heart disease, and other underlying conditions that put them at significant risk.
All these community issues connect back to the U.S. government's failure to comply with historical treaty obligations to fund basic services in exchange for tribal land. The impacts of colonization continue to have detrimental effects on our nations and our people. Our tribes and Native-led organizations are working hard to address these issues, and many of them are doing amazing innovative work. However, they need increased funding and supports in order to most effectively serve their communities. This need existed before the pandemic and it's even greater now. For example, many of our Native language speakers, the majority being elders, have died in the past year from COVID-19. Our Indigenous languages are central to who we are as Native people; they embody the essence of our cultures and teach us Indigenous worldviews and ways of being that connect us to one another and to the land.
Read the full article about Native communities during the pandemic by Kyoko Uchida at PhilanTopic.

---