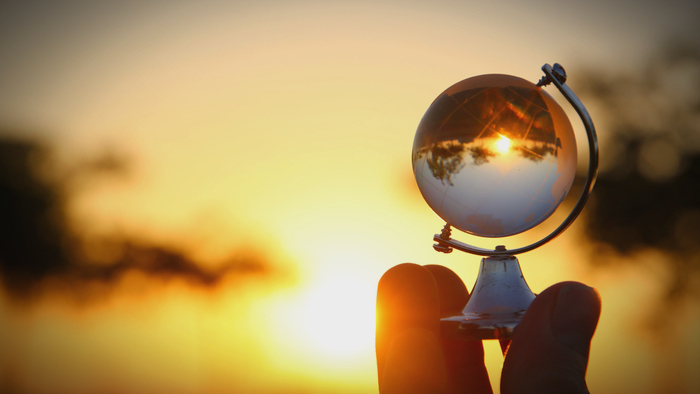 What is Giving Compass?
We connect donors to learning resources and ways to support community-led solutions. Learn more about us.
---
Giving Compass' Take:
• The author discusses and advises individuals working in global development, bringing in insightful points about listening, leading through empowering local communities.
• Why is it important to get away from the 'white savior complex' when doing development work? What is the best way toward empowering local economies and people? 
• Read about how to do effective philanthropic travel.
---
Let's just accept that do-gooders are going to start with some really crazy notions in their heads that those of us who have been doing global solidarity or global development work for a long time do not want to perpetuate. What are right set of questions to ask them? How do they have the experiences that move them quicker than we did?
Once people decide to be outward facing, concerned about the suffering in the world and wanting to express their sense of responsibility to others, how can we invite and support them to transform themselves?
Being honest about one's blind spots and weaknesses is tough medicine to administer to oneself, especially considering the more power and access to resources a person has. That's why it's so important that do-gooders consciously surround themselves with people who offer differing perspectives — people with different skills or more years under their belt, people who did not grow up as we did, where we did, looking like we did.
What does active solidarity with visionary grassroots leaders in the Global South look like, and how do we create a deeper dialogue with each other?
You are a loudspeaker. A loudspeaker is someone who will fight for what people need to succeed and who talk openly and courageously about the underlying causes of suffering, oppression, and injustice.
Be an expert, but not in the way you think. Outsiders often freely offer ideas and recommendations, but these are limited by what they don't or can't know. Instead of relying on outside expertise or resources, let's all be students of community members and local partners.
Innovation comes in being a problem solver. Do-gooders can have a more important role in upholding and encouraging processes of individual and collective reflection to identify and overcome obstacles.
Like it or not, you are a leader.
But be a friend first.
 
Read the full article about global development leaders by Jennifer Lentfer at Medium

---