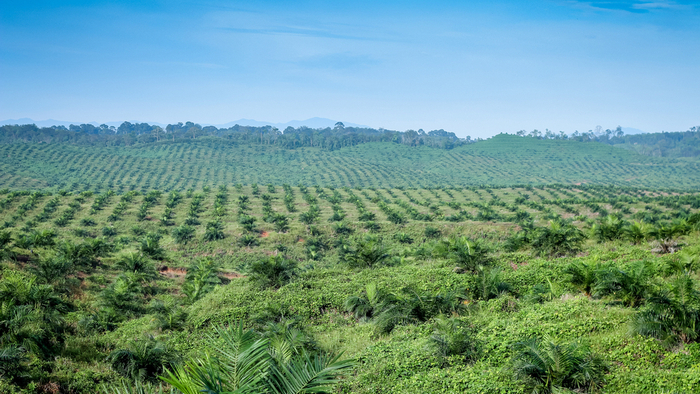 Giving Compass' Take:
Feng Zengkun highlights how the Musim Mas Group is promoting a sustainable way forward for palm oil cultivation by training smallholders in Indonesia.
How can funders support training to teach sustainable palm oil cultivation practices? How can training organizations invest in gender equity in farming?
Read more about palm oil and sustainability.
---
What is Giving Compass?
We connect donors to learning resources and ways to support community-led solutions. Learn more about us.
---
With the fight against climate change gaining new urgency across the world, more companies and governments have been taking a hard look at the environmental impact of palm oil, one of the most widely used ingredients in products ranging from cosmetics and packaged foods to detergents and cooking oils.
Over 80 per cent of palm oil originates from Malaysia and Indonesia, where its cultivation has led to vast deforestation and carbon emissions, and been linked to other problems such as infringement of land rights and forced labour.
While some countries such as Belgium and Sri Lanka plan to reduce their use of palm oil via import bans and other means, others are considering regulations that would improve supply chains' transparency, encouraging ethical and sustainable sourcing of the commodity.
Several palm oil companies have also ramped up efforts to promote sustainable agricultural practices, especially among smallholders – those with less than 50 hectares of planted palm oil – who make up about 40 per cent of global palm oil production.
Musim Mas, one of the industry's largest players, is expanding a smallholder programme in Indonesia. "We're aiming to be a responsible leader in the palm oil industry's evolution, by working with stakeholders to address concerns from greenhouse gas emissions to loss of biodiversity and labour and human rights," said Rob Nicholls, Musim Mas's general manager of programmes and projects.
Between 2015 and 2020, Musim Mas collaborated with the World Bank Group's International Finance Corporation on an Indonesian Palm Oil Development for Smallholders programme to provide independent smallholders in North Sumatra and Riau with agronomic training, access to financial aid and global markets, and other support.
Unlike scheme smallholders who have business ties with firms, independent ones usually lack such training and resources, resulting in lower sustainability, productivity and profitability. IFC has found that in Indonesia, for example, independent smallholders' yield is significantly lower than that of company plantations.
Read the full article about sustainable palm oil by Feng Zengkun at Eco-Business.

---