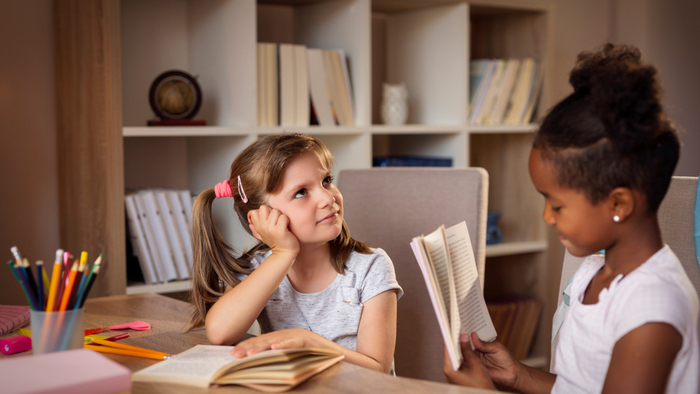 Giving Compass' Take:
At MDRC, a report indicates the long-lasting academic impacts of social-emotional support programs in early childhood education.
In low-income areas and marginalized communities, why is increased social-emotional support critical in generating equity? How can we listen to members of those communities in order to guide our giving towards early education equitably?
---
What is Giving Compass?
We connect donors to learning resources and ways to support community-led solutions. Learn more about us.
---
INSIGHTS is a school-based program that works with students, teachers, and parents to provide self-regulatory strategies to support children's social-emotional skills and behaviors. All schools enrolled in the study served a high percentage of low-income students and families; the large majority of students in the sample were Black or Latinx. In collaboration with the Research Alliance for NYC Schools, the researchers accessed information on participating students' standardized test scores when they were enrolled in third, fourth, fifth, and sixth grades. The team compared the English/Language Arts (ELA) and math test score outcomes in these grades for students assigned to INSIGHTS or to the comparison group — and also tested whether long-term impacts in these grades varied by students' academic skills when they began elementary school.
The study reports three main findings:
Students enrolled in a school randomly assigned to INSIGHTS in kindergarten and first grade had higher scores on the ELA standardized test in third and fourth grade, compared to students enrolled in a school assigned to the comparison group.
Students who began elementary school with better academic skills outperformed similar students in the comparison group on the ELA standardized tests in fourth, fifth, and sixth grade.
There were no effects of INSIGHTS on math standardized test scores in any of the grades or for any subgroups.
Results indicate that social-emotional learning programs like INSIGHTS can have lasting effects on students' academic skills, although benefits vary by grade and outcome domain. Moreover, programs may have differential benefits depending on students' skills at school entry. Additional supports for children beginning school with lower levels of school readiness are likely needed.
Read the full article about social-emotional support in early education at MDRC.

---