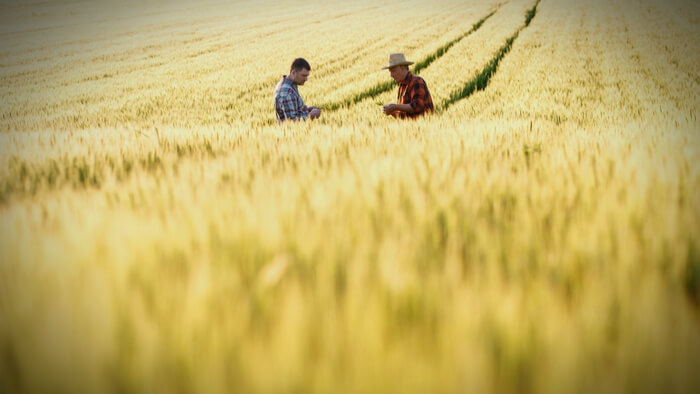 What is Giving Compass?
We connect donors to learning resources and ways to support community-led solutions. Learn more about us.
---
Giving Compass' Take:
• Guy Kilpatric is an educational farm manager at the University of Maryland's Terp Farm who is changing the food system through mentorship and growth of the next generation of food producers.
• What are some of the food system challenges that the next generation will have to face? 
• Read about more efforts to build a stronger global food system. 
---
Guy Kilpatric, is an educational farm manager at the University of Maryland's Terp Farm. Guy grew up in the foothills and valleys of Western Maryland and although he is the first farmer in his family, he grew up in a community steeped in agricultural heritage. His diverse skill set and thoughtful approach to farming follows many years of training and experience on organic fruit and vegetable farms, and his completion of the Apprenticeship in Ecological Horticulture at the University of California, Santa Cruz. Over the years, Guy has picked up the knack for agricultural sustainability which, along with his deep passion for growing delicious food, inspires anyone to drop by his farm.
Food Tank spoke with Kilpatric about mentoring  the next generation of farmers:
FT: How are you helping to build a better food system?
GK: The food system relies on a foundation of food producers. I am helping to grow the next generation of producers and teaching them to view things through a lens of sustainability that emphasizes economic, environmental, and social justice.
FT: What's the most pressing issue in food and agriculture that you'd like to see solved?
GK: I believe that farmers and farmworkers, as well as food service workers, are undervalued in our society. Current food production and distribution strategies take advantage of those who are all already working in the industry, and drives away many of those who might otherwise be attracted to it.
FT: What is the best opportunity for young or aspiring farmers and entrepreneurs to get a foothold in America's agricultural future?
GK: Aspiring farmers should seek out an accredited training program that emphasizes agricultural sustainability, the practical application of farming skills, and developing business management practices.
Read the full article about building the next generation of food leaders by Izzy Baird at Food Tank. 
---