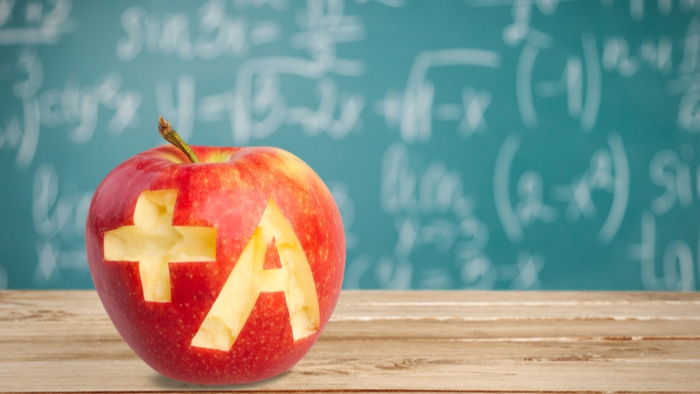 What is Giving Compass?
We connect donors to learning resources and ways to support community-led solutions. Learn more about us.
---
Giving Compass' Take:
• Richard Whitmire explains that high school GPA is the best predictor of which college students will receive degrees. 
• How can funders work to boost college graduation rates? 
• Learn how data can help boost college graduation rates. 
---
As it turns out, all the student strategies involved in learning how to raise your GPA are the exact tactics students will need to persist in college. "Your GPA is the ultimate measure of grit in high school. That's all about work ethic, about your ability to persevere," said Paul Bambrick-Santoyo, who oversees Uncommon's high school and professional development programs.
It's not that test scores matter less. In fact, Uncommon found that raising SAT scores pushed up college success rates. "While we may fight it, the SAT is a very objective measure of college readiness. English and math are the foundations," said Bambrick-Santoyo. In 2005, the average combined math and verbal score for North Star seniors was 932 out of a perfect 1600. Since 2012, the average scores have never dropped below 1,000, the result of programs designed to improve the SAT outcomes of North Star students.
"Those 70 points are more than marginal," Bambrick-Santoyo said. "Our students have been dramatically more successful at handling college work when they've gotten above that bar." Especially important, he said, was the SAT verbal score. "If you can't read at [a] level to get a 500 [out of 800] on the SAT, you can't handle college-level reading work, especially scientific articles."
But test scores still don't trump GPA. That's the conclusion of a recent study by Matthew M. Chingos, director of the Urban Institute's Education Policy Program. The study, part of a "What Matters Most for College Completion"project, also settled on grades as the most important predictor.
Read the full article about predicting which college students will graduate by Richard Whitmire at The 74.

---