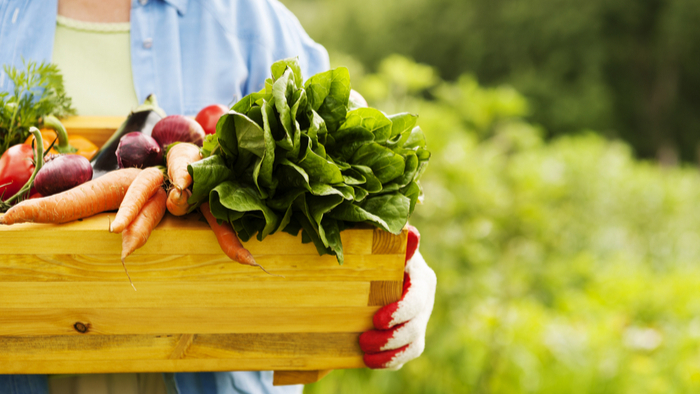 What is Giving Compass?
We connect donors to learning resources and ways to support community-led solutions. Learn more about us.
---
Giving Compass' Take:
• Twilight Greenaway discusses the need for more organic farmers to attract a younger generation of agriculture professionals and revitalize rural areas.
• While the political will may be bipartisan to help make better policies to support the organic movement, the funding still isn't there. How can donors fill the gap?
• Read about five common myths surrounding organic foods.
---
As an organic farmer in northeast Iowa, Wendy Johnson often feels like she and her family are living on an island. The small acreage she rents from her family's farm to grow corn, soybeans, and small grains and raise chickens, hogs, and sheep is surrounded by large swaths of conventional corn and soy.
"All winter long, I go to meetings set up for the conventional system of corn and [soy]beans," Johnson, who runs Joia Food Farm, wrote in an email recently. "I spend a lot of time seeking out research and assistance from mentors or professionals who may be over 500 miles away—and what do they know about my soils?"
At Iowa State University, she adds, "there are only a few agriculture classes focused on organic production, versus a number of classes focused on working in chemical-dependent Big Ag. And this is at one of the top ag universities in the U.S."
In an industry now worth $47 billion, organic certification can earn farmers like Johnson a premium, and the growth in demand has been consistent, year over year. From the outside, these facts might make the transition to organic a no-brainer. But in many rural areas with no immediate access to large bases of organic customers, it's just not worth it.
Read the full article about bipartisan agreement on the need for organic farmers by Twilight Greenaway at YES! Magazine.

---