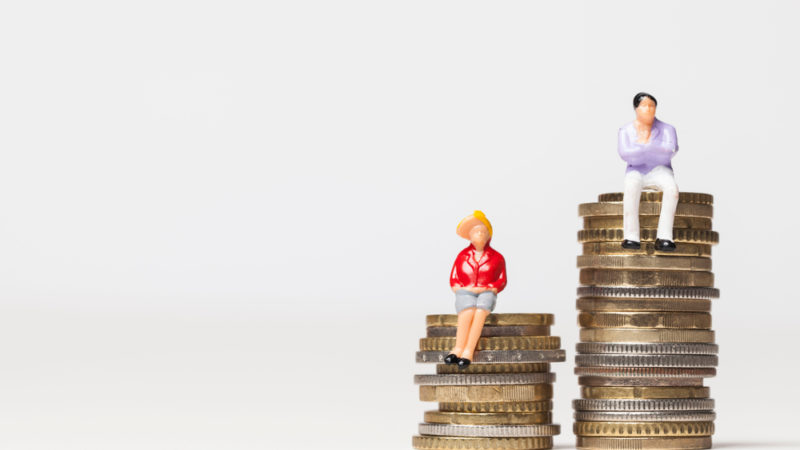 What is Giving Compass?
We connect donors to learning resources and ways to support community-led solutions. Learn more about us.
---
Giving Compass' Take:
· New research from the World Bank examining whether adult men and women had equal rights under the law in 187 countries shows that women only have 75 percent of the economic rights and legal protection than that of men.
· How can advocates and donors support gender equality around the world? What steps can be taken to empower women and provide equal opportunities?
· Interested in learning more about gender equality and how to help? Check out Giving Compass' Gender Equality Guide.
---
Women on average have only three-quarters of the legal protections given to men during their working life, ranging from bans on entering some jobs to a lack of equal pay or freedom from sexual harassment, the World Bank said on Wednesday.
Researchers examined whether adult men and women had equal rights under the law in 187 countries to produce an equality index and measure progress over the last decade.
They probed laws linked to women's work and economic freedom, including the right to work in all the same jobs as men and get paid equally, penalties for sexual harassment at work, parental work protections, and inheritance rights.
"If women have equal opportunities to reach their full potential, the world would not only be fairer, it would be more prosperous as well," World Bank Group's interim president Kristalina Georgieva said in a statement.
Discriminatory laws mean women are held back from gaining economic independence and also contribute to a loss of $160 trillion in lost earnings worldwide each year, the World Bank said in a 2018 report.
The new study also looked at issues such as women's freedom of movement and protection from domestic abuse on the basis that these also impact on women's economic independence.
Read the full article about research on gender equality around the world by Sonia Elks at Global Citizen.
---