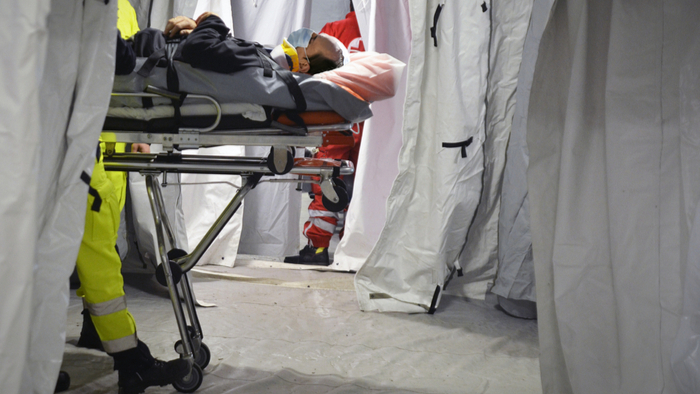 What is Giving Compass?
We connect donors to learning resources and ways to support community-led solutions. Learn more about us.
---
Although the humanitarian sector has long recognized and touted the importance and benefits of local voices in the lead, it's been painstakingly reluctant to adapt—in this crisis and others. For years, Institutional donors, foundations and internationally-led responders have partnered with local organizations, particularly in conflict zones due to the heightened operational risks and insecurity. Meanwhile, local organizations receive about 3% of all humanitarian funding. Clearly capable and deeply knowledgeable in the most egregious of environments, shouldn't funding local organizations become the norm rather than what is resorted to in the most extreme cases?
COVID-19 has cast light on the many inadequacies of the traditional humanitarian aid architecture. This virus has severely impacted internationally-led relief operations because of travel restrictions and interrupted supply chains. Programs have been further impacted in cases where expatriate aid workers returned home for safety reasons or understandably to support efforts in their home countries.
As always, GlobalGiving is putting local voices in the lead. From South Sudan to Washington D.C., where GlobalGiving is headquartered, we trust our partners to meet their communities' most urgent needs. In South Sudan, the Community Skills Development team has set up hand-washing stations and mounted communication campaigns to disseminate information about how the virus spreads via traditional leaders, radio announcements, and microphones. In Washington, D.C., the Latin American Youth Center is offering food, diapers and other basic needs as well as counseling services and online academic programming to meet the growing needs of youth and families in their community.
Read the full article about COVID-19 and humanitarian aid by Sandrina da Cruz at GlobalGiving. 
---