"The Advancer." It sounds like the code name for a spy in an epic thriller blockbuster film—someone who brings all the mystery and intrigue to the plot. But instead, Uma Sekar solves mysteries—bringing rigorous datasets, illuminating metrics, and evaluative savvy to her role as "The Advancer" for global investment firm, Capria. Sekar develops and manages Capria's impact strategy—helping fund managers and companies decipher the puzzles of how to make money by being sustainable, and making the world a better place.
"We recently changed the title," she explains. "It always used to be "The Evaluator." But it's not just about creating evaluation methods, but actually doing something with them!"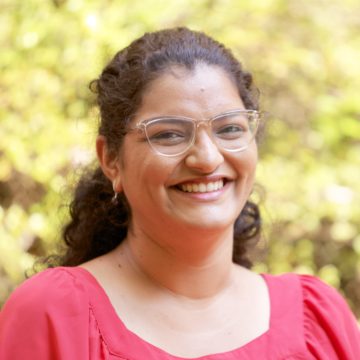 Her official title at Capria is Director of Impact and Fund Manager Advancement, but "The Advancer" just sounds so much more fun. Capria's model of impact investing is a little different than most—instead of investing directly in companies across the world, Sekar explains, Capria's network fund identifies fund managers who know their communities and understand the challenges of the local market, "and supports them so that they can make really smart investments that succeed in the long term."
"My role has been to support them on that journey," Sekar says, "all the way from defining what their impact thesis is and figuring out what types of investments they're going to make with an impact lens, to choosing the right company. And once you make the investment, supporting those companies to manage for impact."
Read more about Sekar's work at Capria by Amber Cortes at GlobalWA.