What is Giving Compass?
We connect donors to learning resources and ways to support community-led solutions. Learn more about us.
---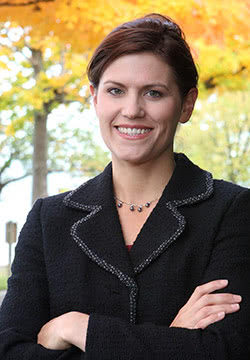 When Heidi Peterson was working in India, she met a woman who had experienced two miscarriages and, as a result, had been ostracized by others in her village who believed she was cursed.
Then the woman became a community health advocate through a joint CARE/PATH program supported by the Bill and Melinda Gates Foundation to distribute safe birthing kits. She told Peterson that her experiences had allowed her to connect with other village women and develop new friendships. "'I can help women feel empowered,'" she told Peterson. "'It's allowed me to feel as if my life makes a difference, and I'm no longer excluded from our village.'"
Seeing that kind of resilience and ability to overcome adversity is what keeps Peterson going.
"A lot of people, when they think about global poverty, they feel hopeless, as though the challenges are so insurmountable, and that poverty is inevitable and it cannot be changed," she says. "When you see examples of small changes that allow people to become independent and in aggregate improve the community for the long term that inspires me, that's what gets me out of bed in the morning."
Today, Peterson is the executive director of Mobility Outreach International, which restores mobility to children and adults affected by limb loss and deformity in under-resourced areas around the globe.
Read more about Heidi Peterson, Executive Director of Mobility Outreach International by Allegra Abramo at Global Washington.
---