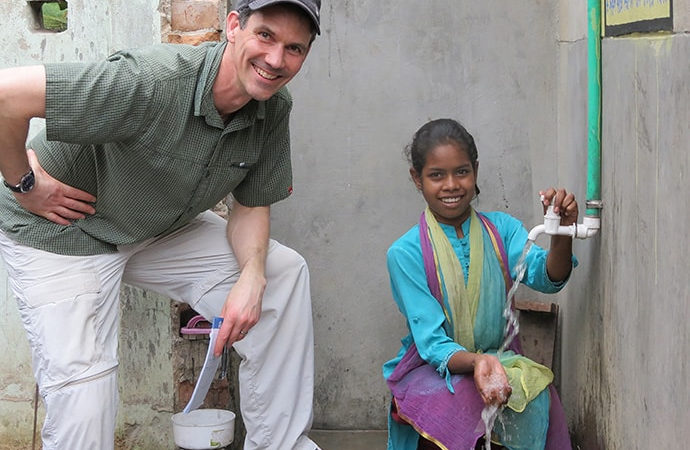 What is Giving Compass?
We connect donors to learning resources and ways to support community-led solutions. Learn more about us.
---
As a young Peace Corps volunteer in Lesotho, Southern Africa, Kirk Anderson was hitchhiking to the capital when a United Nations truck stopped to give him a lift. He climbed in and found himself chatting with the undersecretary of health for Sub-Saharan Africa.
"What's the most important health problem to address in this area?" he asked her.
She quickly replied, "It's nice to have an easy question once in a while." If every community had water, she told Anderson, 80 percent of her job would be done for her.
Her response matched Anderson's experience as a middle school teacher in the country. When his community ran out of water in the dry season, kids didn't come to school because they were waiting at the spring to fill a cup with water so they could make breakfast.
"Lack of access to water is really holding my community back," Anderson realized.
Yet most water projects he'd seen had failed, in large part because governments and funders installed pipes and pumps, and then walked away — leaving neither the human capital nor financial resources to ensure they remained viable.
A decade and half later, when Anderson was working on salmon recovery for King County, he still wasn't sure how development projects could be more effective than those he'd witnessed. Then his wife took him to a talk by Marla Smith-Nilson, who would go on to found Water1st. Smith-Nilson spoke about the importance of working through local partners who understand the subtleties of their cultures and communities.
Read the full story about Kirk Anderson, Director of International Programs at Water1st by Allegra Abramo at Global Washington.
---