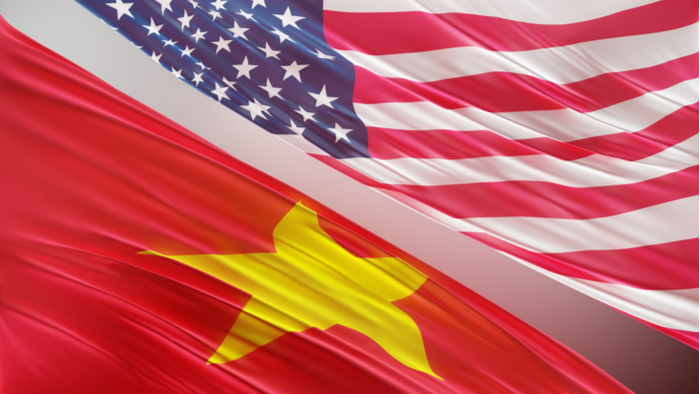 What is Giving Compass?
We connect donors to learning resources and ways to support community-led solutions. Learn more about us.
---
July 11th, 2022 marks the 27th anniversary of normalized diplomatic relations between the U.S. and Vietnam. Nearly half of a century after the end of the Second Indochina War, Vietnam is a middle income country with a fast-growing economy and is one of America's strongest international partners.
Today, the U.S. and Vietnam cooperate on strategic issues outlined in the U.S.-Vietnam Comprehensive Partnership. This includes cooperation in areas such as political and diplomatic relations, defense and security, trade and economic relations (U.S.-Vietnam bilateral trade has grown from $451 million in 1995 to over $90 billion in 2020[1]) and climate change.
A foundational component of this bilateral relationship is a shared commitment to addressing the lasting impacts of war. It is estimated that nearly 20% of Vietnam remains contaminated with explosive ordnance[2]. In addition to the physical threat they pose to people's lives, the presence of explosive ordnance blocks access to critical resources like clean water and farmland, and hinders socio-economic development opportunities, further perpetuating poverty rooted in the impact of war. In addition to explosive ordnance, the dioxin legacy of Agent Orange continues to impact tens of thousands of people born with disabilities.
The importance of addressing these legacies of war is continuously emphasized by Vietnamese and U.S. officials as a necessary precursor for strategic cooperation. During PeaceTrees' 25th anniversary celebration in October 2020, the former U.S. Ambassador to Vietnam, Daniel J. Kritenbrink stated "I recently had a conversation with a senior Vietnamese military official, and what he said to me was that it is really important for the U.S. and Vietnam to continue to responsibly address the legacies of war. He said that doing so is the key to opening the door to greater strategic cooperation between the U.S. and Vietnam. And then he paused for effect, and said 'It's a very big door'."
The U.S. and Vietnam continue to make significant strides on many of these issues, including accounting for U.S. and Vietnamese military personnel missing in action, the remediation of dioxin/Agent Orange, and finding and destroying explosive remnants of war. The U.S. is the largest funder of explosive ordnance removal programs in Vietnam, and since 1994 has provided more than $185 million to support explosive ordnance removal, explosive ordnance risk education, capacity development, and survivor assistance. Since 1995, PeaceTrees Vietnam has worked to address explosive ordnance contamination through our mine action program. To date, we have returned 4,712 acres of safe land to communities in central Vietnam and have found and destroyed over 136,000 explosive ordnance.
Read the full article about U.S. – Vietnam relations by Carlie Stowe at Global Washington. 
---