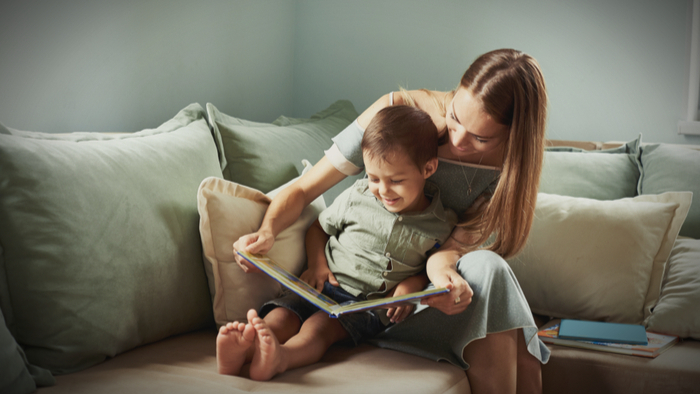 What is Giving Compass?
We connect donors to learning resources and ways to support community-led solutions. Learn more about us.
---
Youth philanthropy has yet to be astutely defined. There will never be a clear answer on how to cultivate a life-long giver. What we do believe holds true is that if you invite children to explore the world of giving early and often, you will be inspired to see their intrinsic nature to care for others. For us, our invitation to giving for next generation family members developed through reading.
Several years ago, The Moniker Foundation developed Feed the Piggy—essentially a philanthropic savings program for our youngest family members.  At age six, our littles were gifted a Moniker piggy bank along with a book we wrote about saving, growing, and giving. Each child explored the world of giving back with "superheroes" Levi and Sammy. In the book, Levi and Sammy learn what it means to give through treasures (money, in this case). The program felt like the icing on the cake and we were proud. Yet, what we did not know was our journey had just begun.
Year one of the program started with my seven-year-old nephew, Wyatt. We cozied up on the floor and began to read and explore the concept of treasures. After turning the last page, we could see Wyatt taking it all in—not knowing if he had grasped everything. Without much delay, Wyatt softly said he wanted to give to kids who did not have a home. Weeks later, Wyatt toured a homeless youth organization. To this day, he still attempts to identify homeless youth that might be living on the streets.
While the above struck us as a success, it was year two with Wyatt that really made us look inward at our process.
Read the full article about inspiring youth philanthropy by Katy Rees at the National Center for Family Philanthropy. 
---